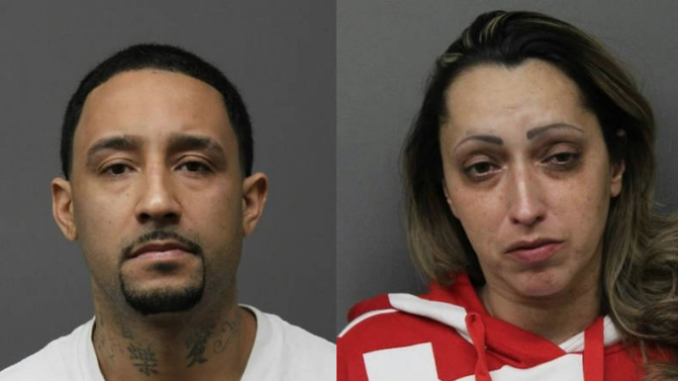 Out of state couple arrested with $600,000 in heroin and cocaine after traffic stop the latest to receive a FREE TO GO NJ Bail Reform trophy.
Paramus, NJ – Candido Tomasini, 35, and Maribel Roman, 40, both of Fitchburg, Massachusetts, were arrested after a routine traffic stop that turned up 3 kilos of heroin, 1 kilo of cocaine, and $40,250 in suspected drug proceeds.
The drugs were located in a secret custom-built hidden compartment in their vehicle. Both were charged with 1st degree possession with intent to distribute and money laundering. The stop was part of an ongoing investigation with the prosecutor's office, US DEA, and NY Drug Enforcement Task Force.
After their first appearance, Tomasini and Roman were quickly released and FREE TO GO under NJ Bail Reform after the Arnold Foundation's "Pretrial Risk Assessment" tool determined that they were not a danger to the community or a flight risk and therefore should not be subject to any accountable release – just a "promise" to appear.
The release is yet another example of the thousands of unaccountable and FREE TO GO pretrial releases for those criminally charged under the NJ Bail Reform Act.
Demand more accountability for criminal defendants…
---
More "validated pretrial risk assessment" Failures.
New Jersey Bail Reform, Risk Assessments, and Pretrial Release Services…
ZERO Accountability
ZERO Deterrent
ZERO Supervision
ZERO concern for victims
ZERO Bail…just a "pinky promise" to return
Bail Reform – Dangerous, Reckless, and a Taxpayer Burden
---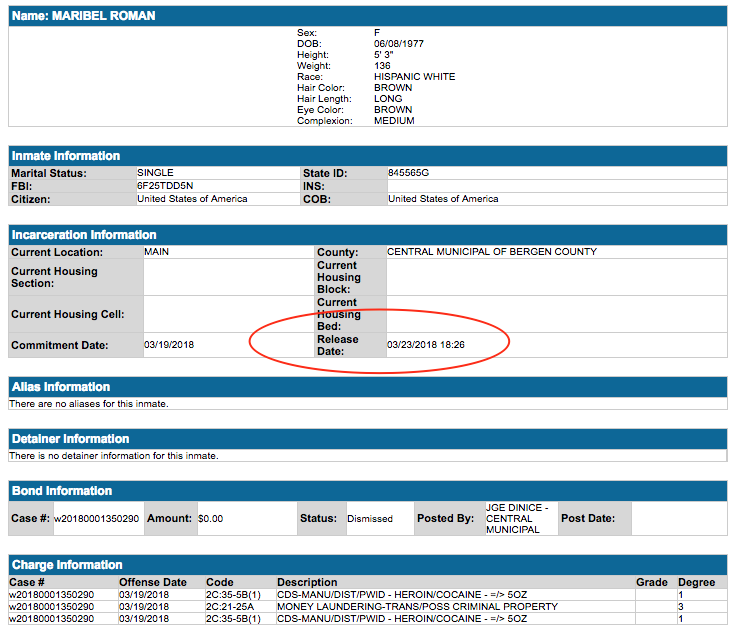 ---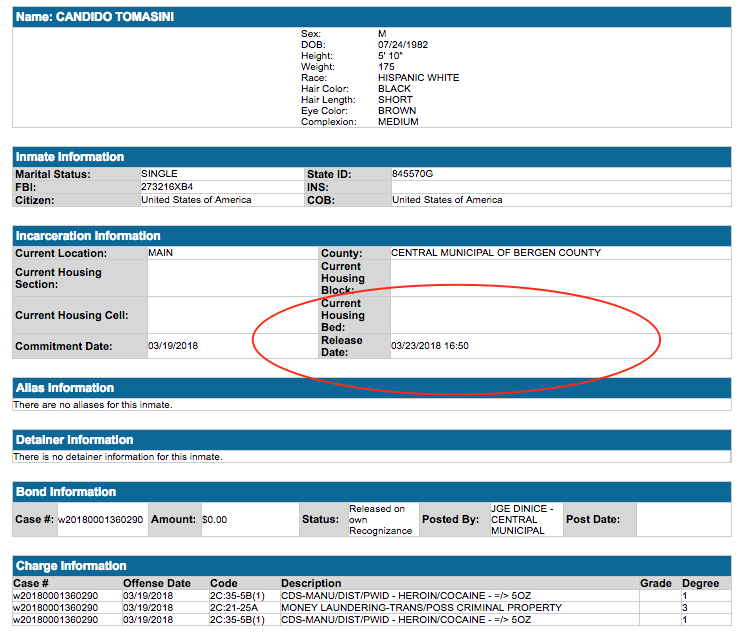 ---
RELATED:
(reported by Patch.com – Mar 21 2018)
Authorities found 3 kilograms of heroin and 1 kilogram of cocaine hidden in a vehicle during a traffic stop in the borough Monday, acting Bergen County Prosecutor Dennis Calo announced.
Candido Tomasini, 35, and Maribel Roman, 40, were arrested after they were stopped and authorities found the heroin, cocaine and $40,250 in cash in two secret, custom-built compartments inside their vehicle, Calo said. The drugs and money were found after Tomasini consented to a vehicle search.
The drugs had a street value of about $600,000, Calo said.
The stop was done as part of an investigation by authorities from the prosecutor's office and the U.S. Drug Enforcement Administration's New York Drug Enforcement Task Force.
Authorities began the investigation after authorities received information that Tomasini and Roman were involved in the distribution of drugs in Bergen County, the acting prosecutor said.
---
You're being lied to…
Unaccountable pretrial release is reckless and dangerous – with zero regard for victims or criminal accountability.
Demand more from our legislators…
---
---