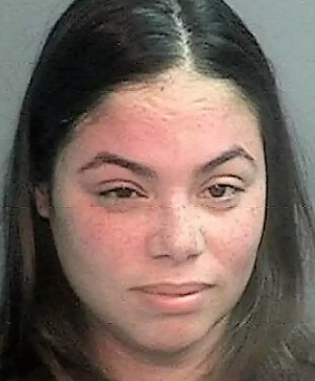 Drunk driving Bronx woman resists arrest and injures officer during struggle – back on the street within hours under NJ Bail Reform.
Wayne, NJ – Kristina Solano was arrested for drunk driving after being pulled over by police for not maintaining her lane on Route 23.
Police discovered a "strong odor of alcohol" along with other indicators of being under the influence. Solano was combative during her arrest, at one point injuring an officer during a struggle.
Solano was later released and FREE TO GO under NJ Bail Reform after the Arnold Foundation's "Pretrial Risk Assessment" tool determined she was not a danger to the community or a flight risk and therefore should not be subject to any accountable release – just a "promise" to appear.
The release is yet another example of the thousands of unaccountable and FREE TO GO pretrial releases of those criminally charged under the NJ Bail Reform Act.
Demand more accountability for criminal defendants…
---
More "validated pretrial risk assessment" Failures.
New Jersey Bail Reform, Risk Assessments, and Pretrial Release Services…
ZERO Accountability
ZERO Deterrent
ZERO Supervision
ZERO concern for victims
ZERO Bail…just a "pinky promise" to return
Bail Reform – Dangerous, Reckless, and a Taxpayer Burden
---
RELATED:
(reported by Jerry DeMarco of the Daily Voice – Apr 3 2018)
A drunk Bronx driver fought with Wayne police, injuring an officer, after they stopped her on Route 23, authorities said.
Officer Patrick Wlazel stopped a 2016 Subaru Outback at 12:20 a.m. Monday as it pulled into a shopping center after failing to maintain a lane on the southbound highway, Detective Capt. Laurence Martin said.
The driver, 32-year-old Kristina Solano, had "a strong odor of alcohol," along with bloodshot and watery eyes, he said.
Solano "became argumentative and refused to comply with officers demands or instructions," Martin said.
She then "resisted arrest and was ultimately controlled" and taken into custody, he said.
Refusing to take a breath test at headquarters, Solano "continued acting irrational and argumentative," the captain said.
---
You're being lied to…
Unaccountable pretrial release is reckless and dangerous – with zero regard for victims or criminal accountability.
Demand more from our legislators…
---
---