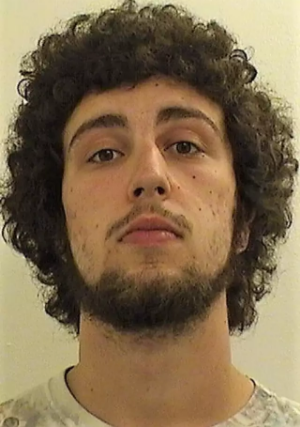 Stephen E. Schlaugies, 20, of Ramapo, was arrested and charged with various drug charges after police found him in possession of 2 bricks of heroin near the Betsy Ross Elementary School where he told police he was meeting a friend to fly drones.
The New York man was sent on his way and FREE TO GO under NJ Bail Reform after the "Pretrial Risk Assessment" tool determined that Schlaugies is not a danger to the community and therefore should not be subject to any accountable release – just a "promise" to appear.
---
Another "validated pretrial risk assessment" Failure.
New Jersey Bail Reform, Risk Assessments, and Pretrial Release Services…
ZERO Accountability
ZERO Deterrent
ZERO Supervision
ZERO concern for victims
ZERO Bail…just a

 "pinky promise"

 to return
Bail Reform – Dangerous, Reckless, and a Taxpayer Burden
---
(reported by Jerry DeMarco of the Daily Voice – June 23 2017)
Youngsters were romping in an elementary school playground in Mahwah when a Rockland County driver pulled up with 100 bags of heroin sewn into a hidden pants pocket, authorities said Friday.
Detective Sgt. Kevin Hebert and Detective Eric Larsen spotted the car with New York license plates and quickly moved in.
The detectives were part of increased patrols at and around the Betsy Ross Elementary School, in the Cragmore section of town, following complaints of suspicious vehicles, Police Chief James N. Batelli said.
Stephen E. Schlaugies, 20, of Ramapo told the detectives he'd come to fly drones and meet a friend – on what Batelli said was school property at the K-3 school on Malcolm Road.
He "appeared to be extremely nervous," the chief said, adding that his men smelled the odor of marijuana from inside the car.
They searched Schlaugies and found him with the two bricks of heroin in a "hidden, sewn-in pocket in his groin area," Batelli said.
They also found a high-concentrate THC known as DAB, along with drug paraphernalia, in the car, he said.
Schlaugies was charged with various drug offenses and issued traffic summonses before being released pending a July 14 hearing in Central Judicial Processing Court in Hackensack.
---
You've been LIED to New Jersey…NJ Bail Reform is RECKLESS, DANGEROUS, and YOU are PAYING for it.
Defendants are presumed innocent until proven guilty in a court of law.
---
https://www.usbailreform.com/dog-bounty-hunter-wife-beth-chapman-hold-community-town-hall-meeting-bail-reform-new-jersey-sunday-june-25th/