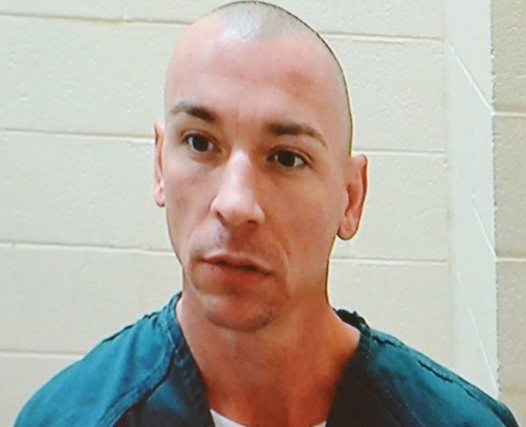 Billy P. Pirtle, of Abilene, Texas, was arrested after he assaulted a woman in her apartment – by punching her in the stomach and claiming "You will never get away from me. I will chop you up and put you in a dumpster."
Prosecutors later moved to detain Pirtle throughout the course of his case. At the hearing, Pirtle was released and FREE TO GO under NJ Bail Reform after the Arnold Foundation's "Pretrial Risk Assessment" tool determined that he was not a danger to the community or a flight risk and therefore should not be subject to any accountable release – just a "promise" to appear.
---
More "validated pretrial risk assessment" Failures.
New Jersey Bail Reform, Risk Assessments, and Pretrial Release Services…
ZERO Accountability
ZERO Deterrent
ZERO Supervision
ZERO concern for victims
ZERO Bail…just a 

"pinky promise"

 to return
Bail Reform – Dangerous, Reckless, and a Taxpayer Burden
---

---
(reported by NJ.com – Aug 29 2017)
A 37-year-old Texas man having drinks with a Jersey City woman Thursday threatened to dismember her and throw her body parts in a dumpster, authorities said.
The woman told police she and Billy P. Pirtle, of Abilene, were intoxicated in her apartment when he began making racist remarks, pounding his chest and punching himself in the jaw while saying "F— me," the criminal complaint says.
She said she tried to calm down Pirtle, but he suddenly punched her in the stomach, knocking her down. She said when she tried to leave, he said "I will chop you up and put you in a dumpster," the complaint says.
The victim said Pirtle continued by saying, "You will never get away from me." The woman told police she pretended she needed to vomit and was able to escape her home "fearing for her life," the complaint alleges.
Pirtle was arrested by officers responding to a 911 call and he was charged with simple assault and making terroristic threats. He made his first appearance on the charges on Friday in Criminal Justice Reform Court in Jersey City via video link from Hudson County jail on Friday.
At the hearing, the state moved to detain him through the course of his prosecution and a detention hearing is set for Wednesday before Hudson County Superior Court Judge Paul DePascale.
---
You've been LIED to New Jersey…NJ Bail Reform is RECKLESS, DANGEROUS, and YOU are PAYING for it.
Defendants are presumed innocent until proven guilty in a court of law.
---
https://www.usbailreform.com/jersey-city-nj-intoxicated-man-assaults-throws-beer-cop-free-go-nj-bail-reform/