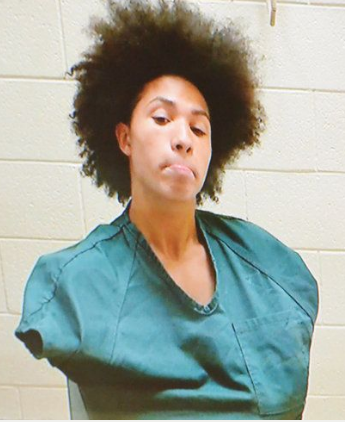 NJ Bail Reform is flawed and sets offenders up for failure.
New Jersey has a serious identity crisis on their hands. On the one hand, eliminating commercial bail in favor of pretrial release lacks the necessary accountability and "skin in the game" that acted as a deterrent and required family and financial commitment for release. Without these measures in place, defendants are reoffending, failing to appear, and unsurprisingly violating their pretrial release conditions.
On the other hand, preventative detention, which allows judges to deny bail to the most violent offenders, is the "tough on crime" option for judges to detain – without bail – the most violent and serious offenders (or at least that's what we were led to believe).
With no other option under the Judiciary and Attorney General guidelines, judges are now using the preventative detention option to hold repeat offenders for all kinds of offenses considered "non-violent" crimes under NJ Bail Reform.
The problem is, when your only options are unaccountable pretrial release or preventative detention, you run the risk of setting offenders up for failure.
---
Jeremy Perez is a perfect example. Perez was charged in March with drug possession and distribution when he was arrested in possession of 20 bags of heroin and 20 vials of cocaine. Despite having a pending case, he was released and FREE TO GO under NJ Bail Reform with "conditions." No bail – no family involvement – no accountability – FREE TO GO.
Perez was arrested again in June – this time in possession of 67 vials of cocaine. Of no surprise, Perez, like many defendants now, scoffed at his pretrial release "conditions" and with nothing to lose – reoffended. Now, with no other option, the courts decide to detain Perez with no option for bail…over 67 vials of cocaine.
The system is flawed. Without a deterrent, without something to lose, without establishing accountability, without family involvement, and without 3rd party financial accountability, offenders are destined to fail.
At what point now will preventative detention cross the line and violate someones 8th amendment rights? At what point will NJ judges overreach their authority by using preventative detention simply because pretrial release is failing to do their job? Does it seem fair and reasonable that preventative detention is used when the courts own pretrial system fails?
A class action lawsuit has already been filed relating to pretrial release and the violation of 4th and 8th amendment rights. Expect more to come…
– US Bail Reform
---
(reported by NJ.com – June 20 2017)
A Jersey City teen arrested on heroin and cocaine charges in March was charged last week with having 67 vials of suspected cocaine — and this time authorities want to keep him off the streets.
Officers performing surveillance at Bidwell Avenue and Martin Luther King Drive on June 12 said they saw two men talking before one of them directed the other to a doorway, where he was met by Jeremy Perez, now 19, of Ocean Avenue, the criminal complaint says.
Police said they watched as Perez appeared to hand the man something in exchange for cash. When the officers confronted Perez they found two vials of suspected cocaine in his pocket and in the building's vestibule they found 65 more, the complaint says.
Perez was charged with possession, possession with intent to distribute and possession with intent to distribute within 1,000 feet of School 15, located at 135 Stegman Street, and within 500 feet of Audubon Park. He was also charged with conspiracy to distribute cocaine, the complaint says.
On March 22, police said that while doing surveillance near the same intersection they saw a man hand Perez, then 18, money in exchange for what appeared to be a bag of heroin, that criminal complaint said.
When police approached Perez he threw a bag under a car and police found it contained 20 bags of suspected heroin and 20 vials of suspected cocaine, the complaint says.
When Perez appeared in court in March he already had another case pending. He was ordered released with conditions of supervision pending trial. At a hearing on Friday, Perez was ordered detained through the course of his prosecution by Hudson County Superior Court Judge Paul DePascale.
---
https://www.usbailreform.com/breaking-former-us-solicitor-general-paul-clement-files-federal-class-action-lawsuit-new-jersey-alleging-nj-bail-reform-unconstitutional/