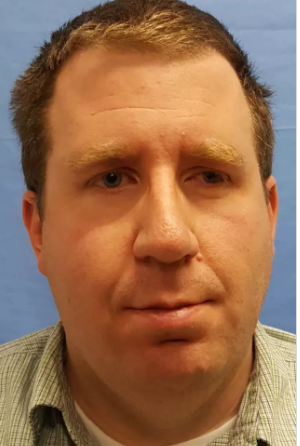 Michael F. Grennille, 33, a Sussex County IT worker of Newton, assumed another persons identity in an attempt to obtain nude photos from strangers online. Grennille has now been released and FREE TO GO after the "Pretrial Risk Assessment" tool determined that Grennille is not a danger to the community and therefore should not be subject to any accountable release – just a "promise" to appear.
---
Another "validated pretrial risk assessment" Failure.
New Jersey Bail Reform, Risk Assessments, and Pretrial Release Services…
ZERO Accountability
ZERO Deterrent
ZERO Supervision
ZERO concern for victims
ZERO Bail…just a 

"pinky promise" 

to return
Bail Reform – Dangerous, Reckless, and a Taxpayer Burden
---
(reported by Jerry DeMarco of the Daily Voice – June 21 2017)
A Sussex County IT worker assumed a Bergen County man's online identity to contact and ask adult strangers for nude photos of themselves, authorities said Wednesday.
Michael F. Grennille, 33, of Newton, "contacted strangers portraying the victim" for eight months before he discovered it and contacted authorities, Bergen County Prosecutor Gurbir S. Grewal said.
Grennille was arrested Wednesday and released on a summons to appear in Central Judicial Processing Court on July 5 on charges of identity theft and impersonation following an investigation by his Cyber Crimes Unit, the prosecutor said.
---
You've been LIED to New Jersey…NJ Bail Reform is RECKLESS, DANGEROUS, and YOU are PAYING for it.
Defendants are presumed innocent until proven guilty in a court of law.
---
https://www.usbailreform.com/new-jersey-sign-petition-repeal-replace-dangerous-nj-criminal-justice-reform-act-bail-reform/