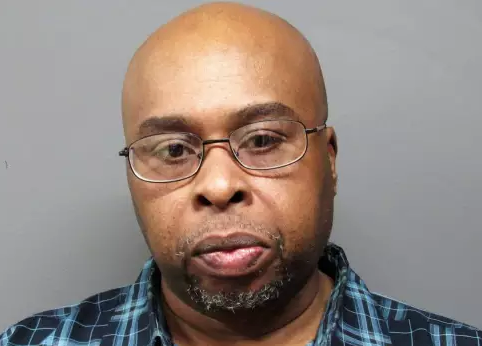 Hackensack, NJ – An ex-con with prior burglary arrests in four New Jersey counties was arrested again for breaking into a home and stealing $12,000 in cash and jewelry – now FREE TO GO under NJ Bail Reform.
Raymond Rouland, 54, was arrested by Hackensack detectives after victims of a burglary notified police of a break-in their apartment. After reviewing the apartment complex surveillance cameras, police identified Rouland as the burglar.
Rouland has an extensive criminal history which includes other charges of burglary in four separate New Jersey counties.
Rouland was later released and FREE TO GO after the Arnold Foundation's "Pretrial Risk Assessment" tool determined he was not a danger to the community or a flight risk and therefore should not be subject to any accountable release – just a "promise" to appear.
The release is just another example of the thousands of unaccountable and FREE TO GO pretrial releases for those criminally charged under the NJ Bail Reform Act.
Demand more accountability for criminal defendants…
---
More "validated pretrial risk assessment" Failures.
New Jersey Bail Reform, Risk Assessments, and Pretrial Release Services…
ZERO Accountability
ZERO Deterrent
ZERO Supervision
ZERO concern for victims
ZERO Bail…just a "pinky promise" to return
Bail Reform – Dangerous, Reckless, and a Taxpayer Burden
---
RELATED:
(reported by Jerry DeMarco of the Daily Voice – Feb 2 2018)
Surveillance cameras pay off once again: Hackensack detectives on Friday nabbed an ex-con who they said took nearly $12,000 in jewelry and cash in an apartment burglary.
The victims told police they returned to their apartment Wednesday to find it ransacked, Capt. Peter Busciglio said.
There were also pry marks on the door, he said.
Reviewing security footage from the apartment complex, an investigator recognized 54-year-old Raymond Rouland, Busciglio said.
Detectives went to Elizabeth, where they arrested Rouland without incident, the captain said.
---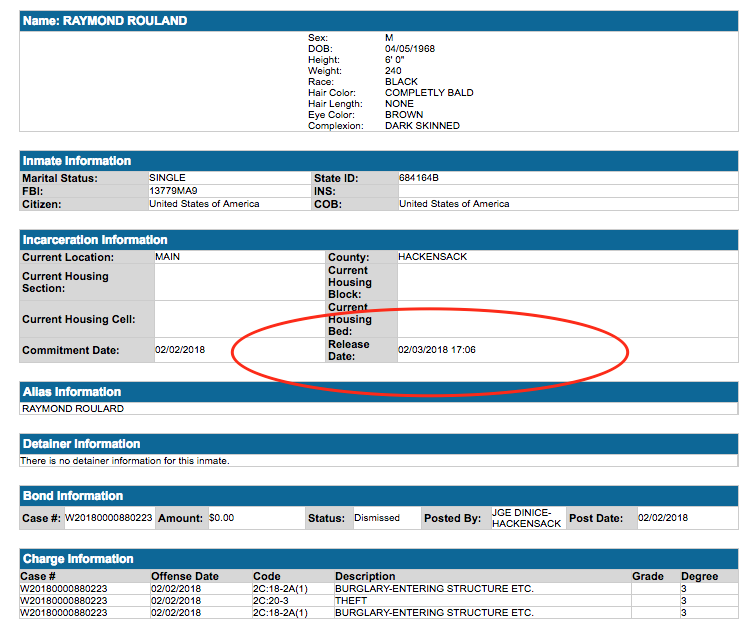 ---
You're being lied to…
Unaccountable pretrial release is reckless and dangerous – with zero regard for victims or criminal accountability.
Demand more from our legislators…
---
---