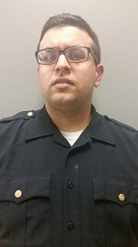 Mark Medina, 28, of Atco, has been charged distribution of child pornography and is now FREE TO GO on a summons thanks to NJ Bail Reform.
ZERO Accountability
ZERO Supervision
ZERO Bail…just a "pinky promise" to return
According to the Camden County Prosecutors press release, Medina was arrested and charged with one (1) count of third degree Possession of Child Pornography and one (1) count of second degree Distribution of Child Pornography.
Detectives from the High Tech Crimes Unit (HTCU) of the Camden County Prosecutor's Office executed multiple search warrants on Friday.  The investigation revealed videos of child pornography on the cellphone and thumb drive.
Medina was released on a summons.
__________
You've been LIED to New Jersey…NJ Bail Reform is RECKLESS, DANGEROUS, and YOU are PAYING for it.
* All Defendants confirmed released by court or own recognizance *
__________
https://www.usbailreform.com/barrington-nj-arrested-on-distribution-of-child-pornography-free-to-go/