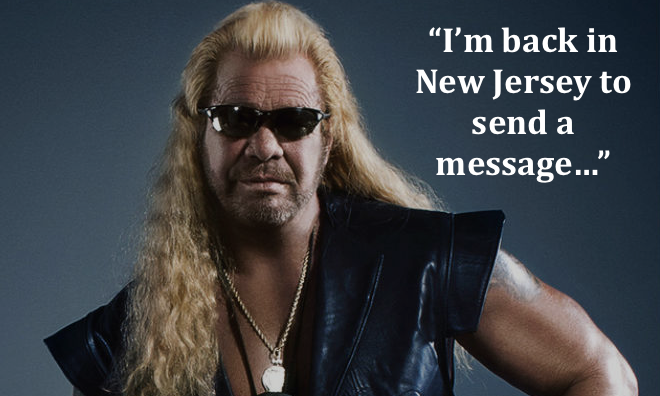 Breaking News…
Trenton, NJ –
US Bail Reform

has learned that legendary bounty hunter Duane "Dog" Chapman will take part in a press conference in Trenton tomorrow morning relating to important litigation being announced to address the failing New Jersey Bail Reform Act.
"New Jersey bail reform is dangerous and something must be done." – Duane "Dog" Chapman
Tomorrow morning significant action to fight back against so called "bail reform" will be announced in Trenton. Come out and learn about what's being done to fight against the travesty that has become New Jersey's criminal justice system.
Announcement will be made at the federal courthouse, 402 E State St, Trenton, NJ @ 10:00 am.
Stay tuned to US Bail Reform for updates…
---
https://www.usbailreform.com/dog-the-bounty-hunter-and-beth-blast-gov-christie-over-nj-bail-reform/