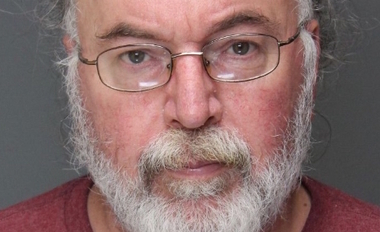 Craigslist Heroin Dealer...FREE TO GO with a "Pinky Promise"
ZERO Accountability
ZERO Supervision
ZERO Bail...just a "pinky promise" to return
FREE TO GO
__________
FAIRFIELD -- A Hoboken man used Craigslist to advertise heroin for sale and was arrested after he arranged a drug deal with an undercover detective in Fairfield, authorities said Friday.
William Renfro, 51, was charged with heroin-related offenses, including possession with intent to distribute the drug.
Renfro allegedly advertised heroin with posts on the online classifieds website that promised "Super Fire Dogfood Dope-$60," according to Fairfield police Chief Anthony Manna.
He agreed to sell 50 glassine envelopes of heroin to undercover detectives at a meeting Wednesday in the township, where he was arrested, Manna said in a statement.
A search of Renfro's Honda led investigators to find 61 glassine envelopes of heroin and about $385 in the car, according to police.
An ad on Craigslist with a Hoboken location and using the same terms remained accessible Friday.
"Get your chow here in this wealthy and hip location, this is not the hood.. I am a white older man sharing this dog food with those tired of being beat and or going to the hood..," the online post stated.
Craigslist did not immediately respond to a request for comment.
Fairfield police worked with the Drug Enforcement Administration's High Intensity Drug Trafficking Area task force on the investigation. Police and DEA officials could not be immediately reached for more details.
Renfro was released on his own recognizance ahead of an appearance in Essex County Superior Court, according to police.
N.J. man allegedly advertised heroin for sale on Craigslist
__________
You've been LIED to New Jersey...NJ Bail Reform is RECKLESS, DANGEROUS, and YOU are PAYING for it.
* All Defendants confirmed released by court or own recognizance *