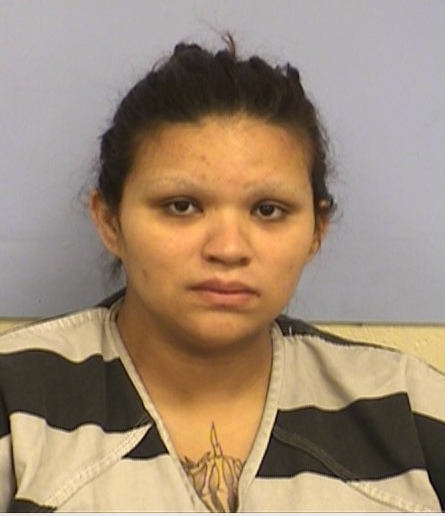 Stephanie Benavides, 23, was arrested for robbing a south Austin bank with a toy gun painted black – is now resting comfortably at home thanks to Travis County "soft on crime" pretrial release policy.
According to the affidavit…
Benavides robbed the Chase Bank on Stassney Lane in Austin on October 13, 2017 by gunpoint – using a toy gun painted black. Benavides fled the bank but was later apprehended by police after the 911 call reported the incident.
Despite the initial bail setting of $35,000, Benavides was released and FREE TO GO under Travis County's "soft on crime" pretrial release policy. Benavides was released on a "PR" Bond which requires nothing more than a signature and a "promise" to appear.
When you remove the deterrent of jail and accountability, what kind of message are we sending to those who disregard the law and scoff at being arrested?
---
Travis County Pretrial Release is dangerous, reckless, and a taxpayer burden.
ZERO Accountability
ZERO Bail
ZERO family involvement
Just a 

"pinky promise"

 to appear
The public should demand more accountability – email your legislators below to "Take Action."
---
[socialpoll id="2469349″]
---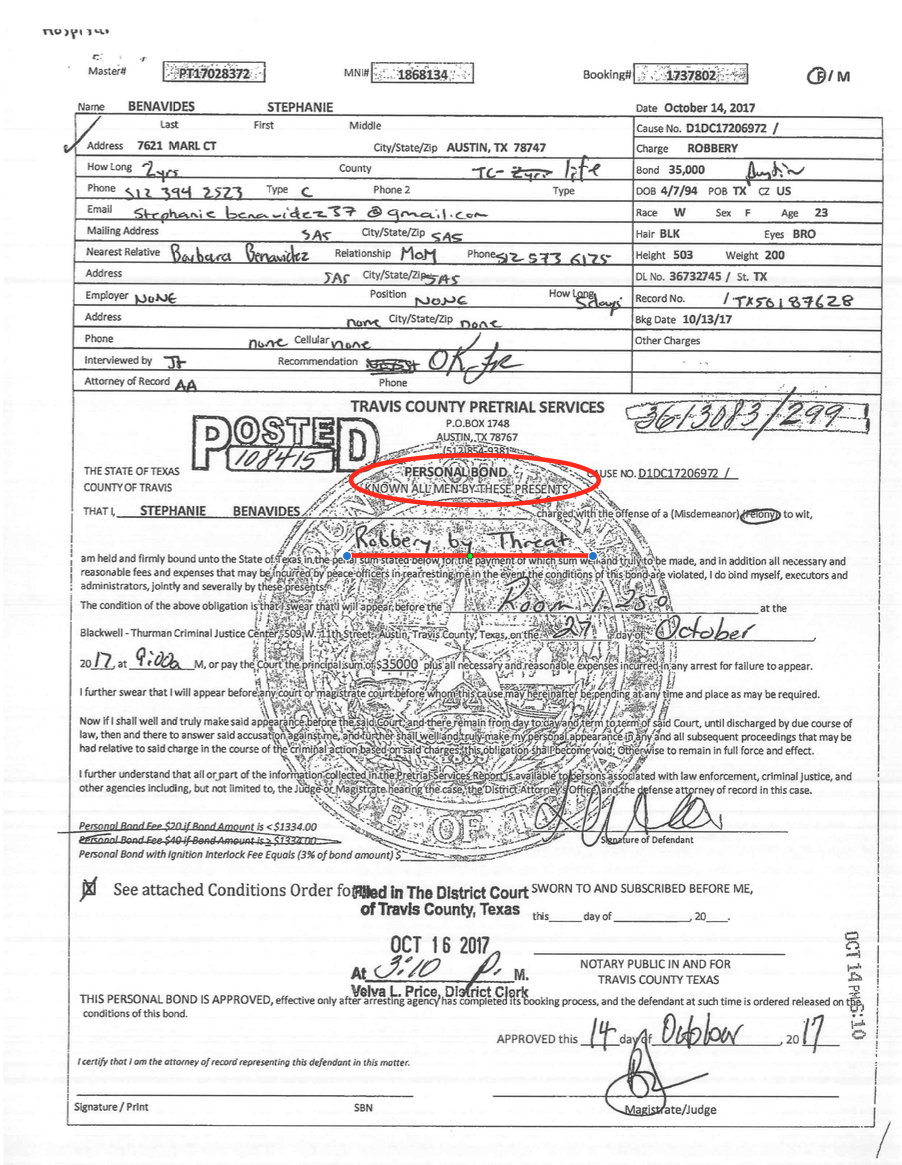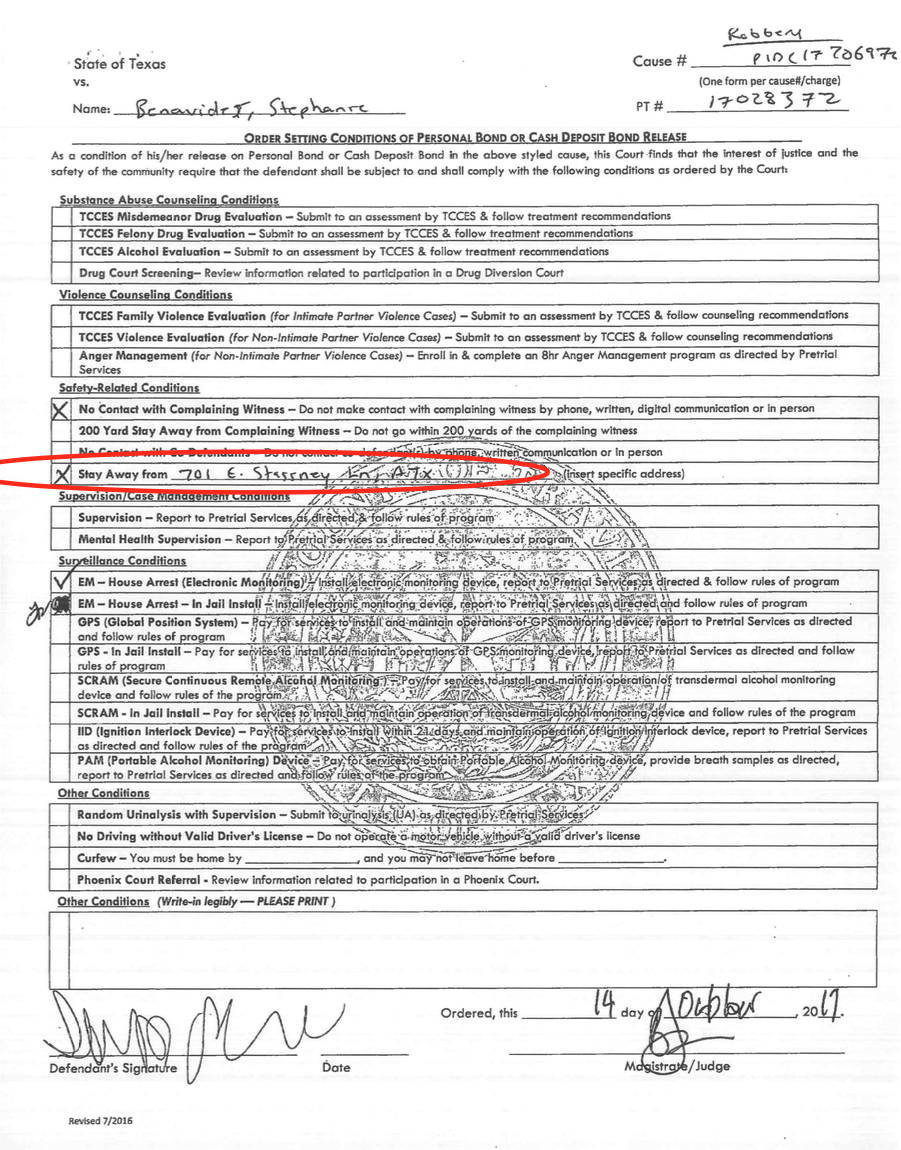 ---
(reported by KXAN – Oct 16 2017)
Police say 23-year-old Stephanie Benavides, accused of robbing a south Austin bank last week, only made it a few blocks before she was pulled over by an officer.
A 911 call reporting the robbery brought officers to the Chase Bank at 701 E. Stassney Ln., just west of Interstate 35, at 9:22 a.m. on Friday, Oct. 13.
The caller walked into the bank and saw the suspect pointing a gun at a bank teller and saw two people lying on the ground. He quickly backed out of the bank before the suspect saw him and drove across the street where he called 911.
He then told police the suspect was getting into a sedan with tape over the license plate and driving away.
An Austin officer caught up to Benavides, who police say turned onto the southbound service road of I-35 and came to a stop in the middle of the road near Little Texas Lane.
The officer, with a gun trained on the suspect vehicle, said it appeared Benavides was taking off clothing inside the car.
Benavides pulled into the driveway of Capitol Chevrolet before she was taken into custody. Once under arrest, she told officers she was 33 weeks pregnant and was having stomach pain. Austin-Travis County EMS then took her to South Austin Medical Center for an evaluation.
Police later found a toy gun painted black and clothing used by the robbery suspect, along with the cash taken during the robbery.
According to a police affidavit, Benavides confessed to an FBI agent she robbed the bank because she needed money to get her boyfriend out of jail.
---
You've been lied to Texas, unaccountable pretrial release is dangerous, reckless, and a burden on the taxpayer…
---