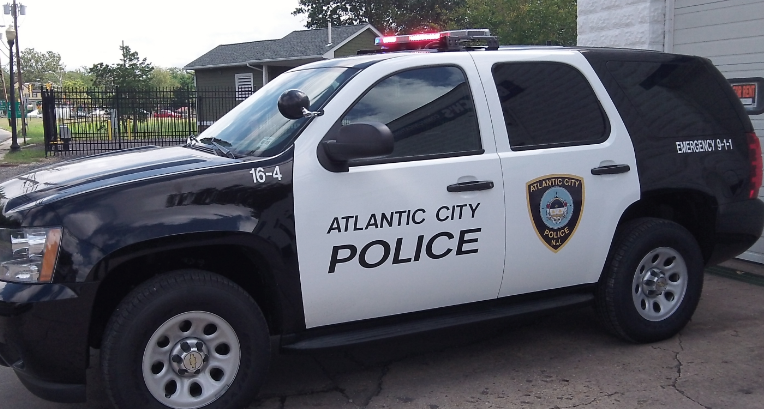 Destinee Carpenter, 19, was arrested after she crashed her car into two other cars, including an off-duty cop, which resulted in a subsequent police chase. Carpenter was driving with a suspended license and had an active open warrant at the time of her arrest.
The incident took place when the off duty officer encountered and aggressive driver after his shift on Arctic Avenue at a red light stop. When the light turned green, Carpenter honked the horn and drove on the shoulder and sped around another car as students were being dismissed at the Texas Avenue School.
After hitting two cars and a police chase, Carpenter was located hiding behind a dumpster near Angelo's Fairmount Tavern.
Carpenter had an active warrant and her license had been suspended in New Jersey.
Carpenter was later released and FREE TO GO on a summons under NJ Bail Reform – as if he was arrested for little more than a parking ticket.
---
More "validated pretrial risk assessment" Failures.
New Jersey Bail Reform, Risk Assessments, and Pretrial Release Services…
ZERO Accountability
ZERO Deterrent
ZERO Supervision
ZERO concern for victims
ZERO Bail…just a "pinky promise" to return
Bail Reform – Dangerous, Reckless, and a Taxpayer Burden
---
[socialpoll id="2465068″]
---
RELATED:
A city woman was charged after crashing into two cars, including an off-duty police officer's personal vehicle, and leading police on a chase, police said.
Sgt. Jody Hersh had just gone off duty at 3:11 p.m. Wednesday and was in uniform when he encountered an aggressive driver behind his personal vehicle at a red light on Arctic Avenue near the Texas Avenue School, Sgt. Kevin Fair said.
When the light turned green, he heard honking behind him and saw a vehicle drive onto the shoulder and speed around another car as students and staff were being dismissed, Fair said.
Destinee Carpenter, 19, now behind Hersh, continued to honk her horn, he said. Carpenter's vehicle struck the rear of Hersh's as he was trying to stop, believing she may have had an emergency, Fair said.
Hersh approached Carpenter, who yelled at him, then put her car in reverse and drove away, Fair said. Hersh followed her and notified on-duty officers of her location.
Carpenter turned onto the north 100 block of Mississippi Avenue, hitting a car and continuing to drive. Hersh stopped to give medical attention to the 17-year-old Atlantic City driver of the vehicle that was hit, Fair said. The boy was taken to AtlantiCare Regional Medical Center, City Campus, with nonlife-threatening injuries, he said.
---
You've been LIED to New Jersey…NJ Bail Reform is RECKLESS, DANGEROUS, and YOU are PAYING for it.
Defendants are presumed innocent until proven guilty in a court of law.
---
https://www.usbailreform.com/galloway-nj-man-arrested-stealing-352k-homeowners-association-free-go-summons/