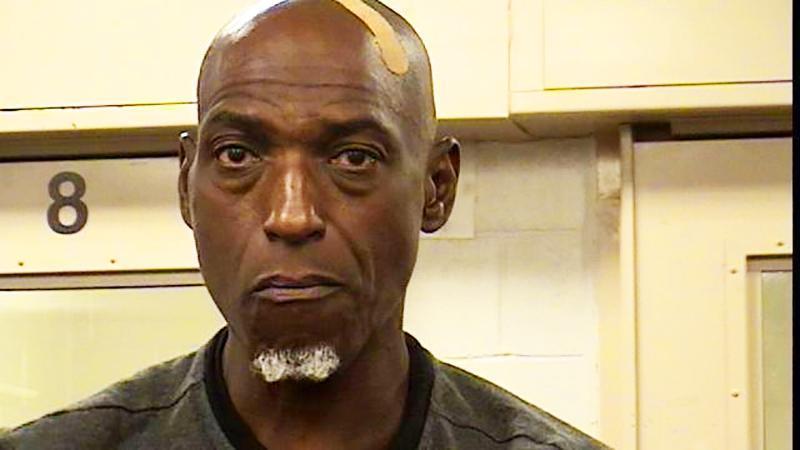 Gregory Dozier, who Albuquerque police say stabbed a man 25 times on a city bus, is now FREE TO GO for the 2nd time on an unsecured bond…aka a "pinky promise."
ZERO Accountability
ZERO Bail…just a "pinky promise" to return
KOAT Action News reported – Feb 20, 2017
Albuquerque Police say 62-year-old Gregory Dozier has been arrested again after he violated his conditions of release.
Dozier was originally arrested last week–accused of stabbing a man 25 times while riding a city bus.  The entire altercation was captured on security footage.  Police were able to track Dozier down–and arrested him last Thursday.
His original bond was set to $100,000 but according to court records, Judge Cindy Leos said Dozier wasn't the aggressor in the fight.  Although he had multiple prior arrests, the judge lowered his bond to $10,000 and made it unsecured, meaning Dozier was able to walk out of jail.
According to investigators, Dozier was supposed to be fitted with a GPS monitor but didn't show up when he was supposed to get it Friday.  That afternoon, a judge issued a warrant for Dozier's arrest.
Officer Simon Drobik says Dozier was arrested at a Circle K on Central and Wyoming.  Drobik says an employee at the gas station saw Dozier at a bus stop, and called police.
Dozier has since been released once again on a $10,000 unsecured bond (aka a "pinky promise").

What is an Unsecured Bond?
An unsecured appearance bond either sets no bail at all, or sets bail at a certain amount but only requires the defendant to pay the amount if he or she fails to appear or to comply with a condition of release.
End the Unaccountability of Unsecured Bonds
Presently in New Mexico there is a Bill HB508 to avert this type of occurrence by preventing unsecured bonds. The bill has to be heard before the House Judiciary Committee and has yet to be scheduled. Let your voice be heard and support Bill HB508 by emailing Representative Gail Chasey at gail@gailchasey.com and request the bill be heard before her committee on Friday March 17, 2017.
__________
Stop the unaccountable release of violent offenders and request that Bill HB 508 be scheduled by emailing Representative Gail Chasey…