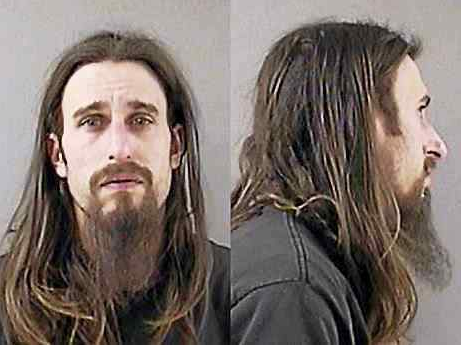 Matthew Dormandy, a resident of Buskirk, New York, was released on a "Pinky Promise" by the bail commissioner after being arrested with 57 bags of Heroin during a traffic stop in Wallingford.
ZERO Accountability
ZERO Supervision
ZERO Bail…just a "pinky promise" to return
As reported by New Haven Register – Mar 3, 2017
Wallingford – A motor vehicle stop Thursday led to the arrest of a former town resident on drug charges, according to press releases from police spokesmen Sgt. James Cifarelli and Lt. Michael Colavolpe.
Narcotics detectives conducting surveillance in an area that has seen an increase in drug activity stopped an SUV driven by Matthew Dormandy, 32, because a license plate was illegible, Cifarelli said in a release.
The former Wallingford man — now claiming to reside in Buskirk, New York — had drug packaging materials in plain view inside the Bronco, Cifarelli said. A search found cocaine and heroin in Dormandy's possession and heroin in the cup holder of the vehicle, Colavolpe said in a release.
Officers got the help of police K9 Tate and conducted a further search, Colavolpe said, which led to the discovery of more cocaine and another 50 wax paper folds of heroin hidden under the center console of the Bronco.
All told, 57 wax paper folds of heroin, 5 grams of cocaine and about $350 in cash were found, Cifarelli said.
Detectives investigating the incident also developed information indicating Dormandy was selling heroin, Colavolpe said.
Dormandy was charged with possession of narcotics with intent to sell, possession of narcotics, possession of drug paraphernalia, operating while under suspension, and an illegible marker plate, Colavolpe said.
Dormandy was initially held in lieu of bail but later released on a promise to appear by the bail commissioner, Colavolpe said. Dormandy is scheduled to appear March 16 at Meriden Superior Court.
__________
You are being LIED to Connecticut.
Governor Malloy's Bail Reform proposals are Dangerous, Reckless, and a burden on the Taxpayer.