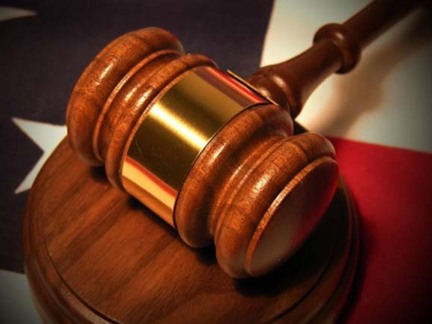 California Commercial Surety Agents defend California's bail system…ultimately defending victims day in court.
A Federal Judge has ruled that the California Bail Agents Association may act as the sole party in defending the constitutionality of California's state bail system.
The Right to Bail, which has been etched in our US Constitution for centuries, financially guarantees a defendants appearance in court…ultimately protecting the victims day in court…at no cost to the Taxpayer.
From San Francisco CBS Local – Mar 6, 2017
SAN FRANCISCO (CBS SF) — A federal judge will allow the state Bail Agents Association to defend California's money-based bail system after the state attorney general and San Francisco city attorney both bowed out of a lawsuit challenging it.
An order issued Monday by U.S. District Judge Yvonne Gonzalez granted the association's request to act as the sole party defending the constitutionality of state bail laws in a lawsuit filed against San Francisco Sheriff Vicki Hennessy.
San Francisco City Attorney Dennis Herrera in November said he would not defend the case, calling the bail system, which requires counties to set pre-arraignment bail according to an established schedule without reference to the risk caused by the defendant, "unconstitutional."
Former state Attorney General Kamala Harris followed suit in December.
The lawsuit, filed by the nonprofit group Equal Justice Under Law, alleges that the money-based bond system discriminates against poor people who cannot afford to post bail. It is one of 11 filed by the group around the nation, and similar to one filed in Sacramento.
In her order Monday, Rogers said that the lack of any defendant willing to defend the law being challenged makes intervention by the bail agents appropriate.
"Without zealous advocates — on both sides — the court risks deciding an important constitutional issue without two sets of well-crafted legal arguments and a fully vetted factual record," Rogers wrote. "CBAA's intervention alleviates these concerns."
A date for a bench trial has been set for Nov. 6, according to court documents.
__________
Bail Reform is RECKLESS and DANGEROUS…all on the Taxpayers Dime.