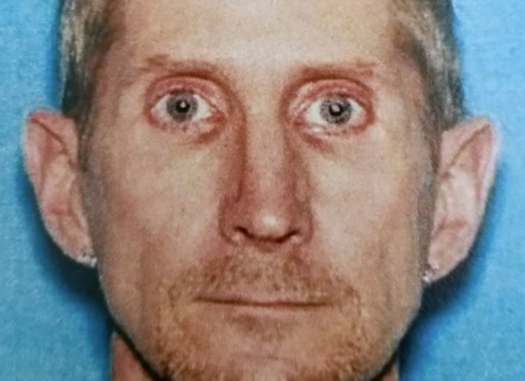 A registered sex offender, who served jail time in Pennsylvania, was at it again when he was arrested for attempting to meet up with a child for sex – now released on nothing more than a signature thanks to NJ Bail Reform.
---
Highland Park, NJ – Harold L Gordner II, 40, of Highland Park, was taken into custody after he attempted to meet up with a 14-year-old boy – who was actually an undercover investigator – for sex.
Gordner had sent pornographic pictures of himself (including himself masturbating) and pornographic websites to the "boy" while engaging in explicit chats.
According to an interview from NJ.com, investigators described the tactics as "a typical pattern of conduct for an online predator."
Gordner has a history of sex offenses, including sending child porn to police posing as a teen in 2003 in Pennsylvania – a charge he was sentenced to 11 1/2 to 23 months, followed by 3 years of probation.
This latest arrest could earn Gordner up to 10 years in prison on the luring charge and 3-5 years on the sharing of porn. Despite this, Gordner was released and FREE TO GO thanks to NJ Bail Reform after the Arnold Foundation's "Pretrial Risk Assessment" tool determined he was not a danger to the community or a flight risk and therefore should not be subject to any accountable release – just a "promise" to appear.
The release is yet another example of the thousands of unaccountable and FREE TO GO pretrial releases of those criminally charged under the NJ Bail Reform Act.
---
Demand more accountability for criminal defendants…
---
More "validated pretrial risk assessment" Failures.
New Jersey Bail Reform, Risk Assessments, and Pretrial Release Services…
ZERO Accountability
ZERO Deterrent
ZERO Supervision
ZERO concern for victims
ZERO Bail…just a "pinky promise" to return
Bail Reform – Dangerous, Reckless, and a Taxpayer Burden
---
---
RELATED:
(NJ.com – May 22 2018)
Fourteen years ago, Harold L. Gordner II admitted sending child porn to someone he thought was a child living in New Hampshire.
Turned out the teen was actually a cop and Gordner was sentenced to jail time in Pennsylvania and ordered to register as a sex offender.
Last week, Gordner was allegedly at it again.
He arrived at a New Jersey park where authorities say he  planned to meet a 14-year-old boy for sex.
Once again, he was greeted by the police.
Gordner, 40, Highland Park, met the "boy" — an undercover investigator with the New Jersey State Police — online a month ago. In addition to explicit chats, he sent links to pornographic websites and sent photos of himself masturbating, according to an announcement from the state Attorney General's Office.
He allegedly asked the teen several times if he could send a car to his house so that the teen could come to Gordner's home for sex. They settled on the meeting at John F. Kennedy Park in Sayreville last Friday.
Gordner is charged wth second-degree attempted luring and a third-degree charge of providing obscene materials to a minor.
---
You're being lied to…
Unaccountable pretrial release is reckless and dangerous – with zero regard for victims or criminal accountability.
Demand more from our legislators…
---
---
https://www.usbailreform.com/man-released-weapons-charges-nj-bail-reform-arrested-weapons-drug-charges/