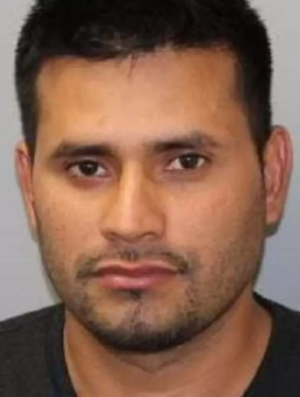 Lopez Medina, 31, was charged with aggravated sexual assault, sexual assault by contact, and child endangerment, involving a 12-year-old girl.
Despite the charges, Medina was released and FREE TO GO under NJ Bail Reform after the Arnold Foundation's "Pretrial Risk Assessment" tool determined that he was not a danger to the community or a flight risk and therefore should not be subject to any accountable release – just a "promise" to appear.
---
More "validated pretrial risk assessment" Failures.
New Jersey Bail Reform, Risk Assessments, and Pretrial Release Services…
ZERO Accountability
ZERO Deterrent
ZERO Supervision
ZERO concern for victims
ZERO Bail…just a 

"pinky promise"

 to return
Bail Reform – Dangerous, Reckless, and a Taxpayer Burden
---
(reported by Jerry DeMarco of the Daily Voice – Aug 14 2017)
A Guatemalan national who was charged with sexually assaulting a 12-year-old girl in Palisades Park has been released pending further court action under New Jersey's bail reform law.
A judge on Friday ordered William Lopez Medina, 31, released on his own recognizance, with conditions, after he spent 10 days in the Bergen County Jail, records show.
Medina, a married construction worker, was arrested Aug. 1 after the girl told members of the Bergen County Prosecutor's Special Victims Unit that he touched her inappropriately, authorities said.
The INS was notified, records show.
Medina is charged with aggravated sexual assault, sexual assault by contact and child endangerment.
Since the beginning of this year, judges in New Jersey have been required to use a "risk assessment tool" to determine whether defendants go free or remain jailed without bail based on the possibility that they:
 will skip court;
 pose a danger to the community;
 try to intimate witnesses or victims.
Other considerations include how old the offender is, whether the crime was violent, past convictions and other pending charges.
"High-risk" offenders are detained. The rest are released with conditions or supervision that police say defendants many have ignored.
---
You've been LIED to New Jersey…NJ Bail Reform is RECKLESS, DANGEROUS, and YOU are PAYING for it.
Defendants are presumed innocent until proven guilty in a court of law.
---
https://www.usbailreform.com/winslow-twp-nj-pair-arrested-stolen-loaded-handgun-drugs-free-go-nj-bail-reform/