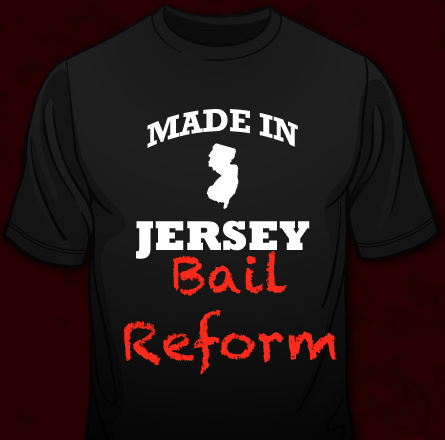 Trenton Mayor Eric Jackson and Newark Mayor Ras Baraka have concerns about New Jersey's Bail Reform Act and its impact on crime in their cities.
In their own words…
---
(Excerpt from the Homicide Watch Trenton – July 24 2017)
"It's important to know where your kids are, who they're associating with, and who their friends are," Mayor Eric Jackson said Monday in a phone conversation, adding that bail reform poses a challenge to public safety. "I believe lawmakers need to take a second and third look at bail reform in cooperation with law enforcement. It's frustrating to have police do the work to lock up criminals, but 24 hours later they're back on the street smiling and waving at them saying, 'I told you I'd be back.'"
"Violence in the city is being committed by a handful of folk repeatedly doing these things," Jackson said. "I understand the intentions of bail reform, but we've seen people brought in for warrants or low level crimes go through the system, then return to the street in 24 hours and commit a higher level of crime. If we had a system that really evaluated the probability of a person committing another crime, some of this violent activity wouldn't be happening in our city."
---
(Excerpt from NJ.com – July 25 2017)
"It's pathetic the amount of guns that are making it into our inner cities and into the city," Newark Police Director Anthony Ambrose told reporters. "I've been a law enforcement officer all my life, and this is the most guns I've ever seen. At some point the federal government, the state government, local government have to have a strategy to stop this."
Mayor Ras Baraka also spoke, questioning the state's bail reform law that took effect this year, which he said had the unintended consequence in some cases of turning violent crime suspects loose on the streets soon after their arrest.
"I am a proponent of bail reform" Baraka said. But, he added, "People who are committing violent crimes or what we believe is criminal activity are getting out of jail."
"The only good that that came out of today was that the two kids were not killed," Baraka added.
---
You've been LIED to New Jersey…NJ Bail Reform is RECKLESS, DANGEROUS, and YOU are PAYING for it.
Defendants are presumed innocent until proven guilty in a court of law.
---
https://www.usbailreform.com/newark-nj-essex-county-doctor-17-others-charged-distribution-350000-oxycodone-pills-resting-comfortably-home-thanks-nj-bail-reform/