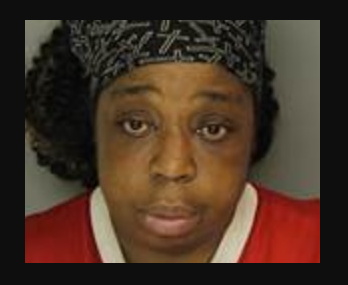 Kareema K. Walton, 36, of Newark, who was charged with aggravated assault and weapons offenses when she allegedly stabbed a man – which left him in critical condition – now FREE TO GO under NJ Bail Reform after the "Pretrial Risk Assessment" tool determined that they were not a danger to the community or a flight risk and therefore should not be subject to any accountable release – just a "promise" to appear.
---
Another "validated pretrial risk assessment" Failure.
New Jersey Bail Reform, Risk Assessments, and Pretrial Release Services…
ZERO Accountability
ZERO Deterrent
ZERO Supervision
ZERO concern for victims
ZERO Bail…just a 

"pinky promise"

 to return
Bail Reform – Dangerous, Reckless, and a Taxpayer Burden
---

---
(reported by NJ.com – July 21 2017)
A Newark woman was arrested for a stabbing at an East Ward housing complex that left a man in critical condition, officials said Friday.
Kareema K. Walton, 36, was charged with aggravated assault and weapons offenses.
Police responded to the Riverview Court apartments for a report of an injured person around 5 p.m. Thursday, according to Public Safety Director Anthony Ambrose. The victim, a 26-year-old man, was rushed to University Hospital.
---
You've been LIED to New Jersey…NJ Bail Reform is RECKLESS, DANGEROUS, and YOU are PAYING for it.
Defendants are presumed innocent until proven guilty in a court of law.
---
https://www.usbailreform.com/bergenfield-nj-father-son-charged-abuse-84-year-old-mothergrandmother-free-go-nj-bail-reform/