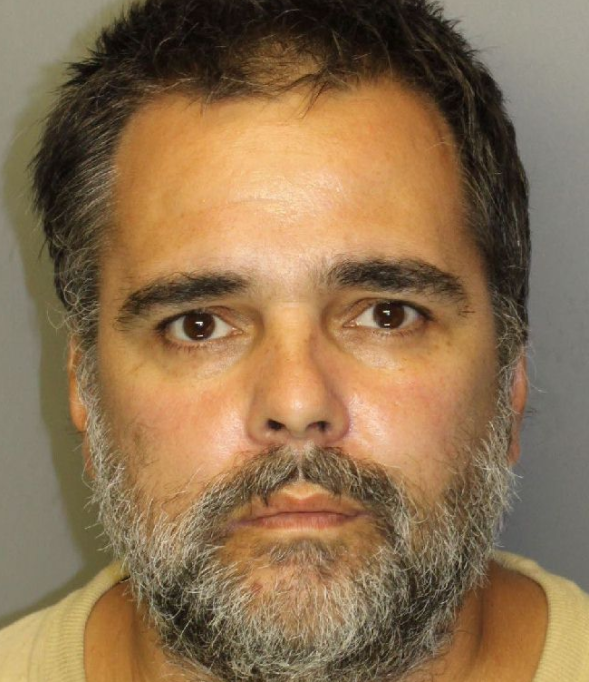 Nicholas Weegar, 49, was arrested in Newark by Sheriff's officers who seized 15 bundles of heroin stamped "Charged Up", marijuana, and over $7,500 in suspected drug proceeds.
Weegar was released and FREE TO GO under NJ Bail Reform after the Arnold Foundation's "Pretrial Risk Assessment" tool determined that he was not a danger to the community or a flight risk and therefore should not be subject to any accountable release – just a "promise" to appear.
---
More "validated pretrial risk assessment" Failures.
New Jersey Bail Reform, Risk Assessments, and Pretrial Release Services…
ZERO Accountability
ZERO Deterrent
ZERO Supervision
ZERO concern for victims
ZERO Bail…just a 

"pinky promise" 

to return
Bail Reform – Dangerous, Reckless, and a Taxpayer Burden
---

---
(reported by NJ.com – Aug 14 2017)
Sheriff's officers seized heroin, marijuana and more than $7,500 in cash believed to be the proceeds from drug sales while arresting a Newark man Friday at his residence, authorities said.
Nicholas Weegar, 49, faces multiple drug distribution charges and is being held at the county jail, said Sheriff Armando Fontoura.
The sheriff's officers executed a search warrant at an apartment on the 200 block of Mount Prospect Avenue and arrested Weegar, Fontoura said.
"In a dresser, our officers discovered 15 bundles of heroin, stamped 'CHARGED UP' in black ink, narcotic ledger sheets of Weegar's customers and $5,945 in cash," Sheriff Fontoura said. "In searching Weegar, an additional three bundles of heroin, eight grams of marijuana and an additional $1,642 were found in his pants pocket."
---
You've been LIED to New Jersey…NJ Bail Reform is RECKLESS, DANGEROUS, and YOU are PAYING for it.
Defendants are presumed innocent until proven guilty in a court of law.
---
https://www.usbailreform.com/fair-lawn-nj-man-reached-cops-gun-spit-free-go-nj-bail-reform/