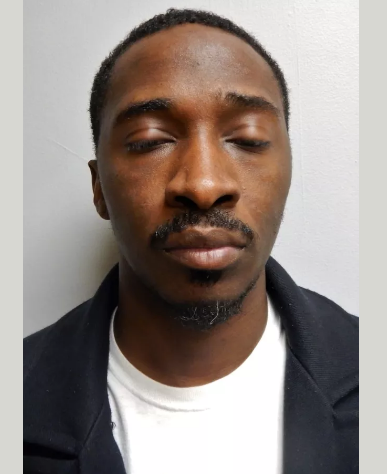 Michael McNair, 28, of New Milford, was arrested after he left his 3-year-old son home alone for 3 hours while he went to New York City. McNair is now FREE TO GO with no accountable supervision under NJ Bail Reform.
---
Another "validated pretrial risk assessment" Failure.
New Jersey Bail Reform, Risk Assessments, and Pretrial Release Services…
ZERO Accountability
ZERO Deterrent
ZERO Supervision
ZERO Bail…just a "pinky promise" to return
Bail Reform – Dangerous, Reckless, and a Taxpayer Burden
---
(reported by Jerry DeMarco of Daily Voice – May 30 2017)
A New Milford man who left his 3-year-old son home alone for three hours while he went into New York City was found and arrested after neighbors heard the child screaming for his parents, authorities said.
Borough officers discovered the child after being called to the Boulevard apartment on a report of a youngster screaming for his parents just after 1 a.m. Monday, Detective Sgt. Kevin Van Saders said.
They arrested the father, 28-year-old Michael Mcnair, after catching him on the way back home and charged him with child endangerment, Van Saders said Tuesday.
They also turned the boy over to the state Department of Child Protection and Permanency, he said.
Mcnair was released pending a hearing in Central Judicial Processing Court in Hackensack, Van Saders said.
---
You've been LIED to New Jersey…NJ Bail Reform is RECKLESS, DANGEROUS, and YOU are PAYING for it.
Defendants are presumed innocent until proven guilty in a court of law.
---
https://www.usbailreform.com/opinion-nj-attorney-general-porrinos-meaningless-bail-reform-directive-changes-serve-damage-control-pacify-outrage/