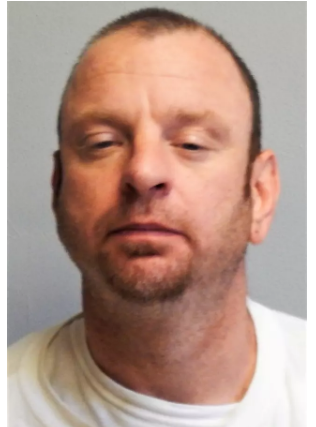 Mark Todd, 43, of Hackensack, broke into two neighboring River Road businesses just before 2:30 a.m. Aug. 9 and stole money from the cash registers. Todd was later arrested after detectives reviewed security footage that led them to Todd.
Apparently Mark Todd is loving the new NJ Bail Reform Act.
Todd had been in jail since October 31, 2016 on 14 charges of theft and burglary. At the time, bail was set at $25,000.01, $25,000.02, and $10,000.02 for the various charges.
Todd was unable to make bail…but why? Was he poor?
Todd has an extensive criminal history dating back to 1994.
Under new bail reform guidelines, Todd was released on his own recognizance and FREE TO GO on April 14, 2017.
Todd was arrested again on July 4, 2017 for burglary, breaking and entering, resisting arrest, and theft. Todd spent six days in jail before the Arnold Foundations "risk assessment tool" used by the courts under NJ Bail Reform determined that Todd was not a danger to the community or a flight risk and therefore should not be subject to any accountable release – just another "promise" to appear.
On August 9th, Todd was arrested again after breaking into two neighboring businesses where he stole cash from the registers.
Bail Reform advocates have long argued that individuals are languishing in jail solely because they cannot afford their bail. Todd sat for nearly 5 1/2 months with bail of $60,000.00. Excessive under the 8th amendment or appropriate considering his criminal history?
Was he there because his family could not afford the bail? Bail agencies in New Jersey (because it's allowable under current and past law) could have bonded Todd out for as little as $1,200 down – with a 0% interest payment arrangement for the balance.
Or, was he there because none of his family and friends would co-sign for Todd and take the responsibility for him – perhaps knowing that he was a flight risk or danger to the community?
We're guessing the latter – it's not about the money folks. It's about the accountability and it's conceivable that these businesses could have been spared had judges the discretion (true – unrestricted discretion) to set reasonable and accountable bail.
---
More "validated pretrial risk assessment" Failures.
New Jersey Bail Reform, Risk Assessments, and Pretrial Release Services…
ZERO Accountability
ZERO Deterrent
ZERO Supervision
ZERO concern for victims
ZERO Bail…just a 

"pinky promise"

 to return
Bail Reform – Dangerous, Reckless, and a Taxpayer Burden
---
(reported by Jerry DeMarco of Daily Voice – Aug 17 2017)
Police in several Bergen towns were preparing charges against a Hackensack ex-con arrested for a pair of commercial burglaries in New Milford.
Mark Todd, 43, of Hackensack, broke into two neighboring River Road businsesses just before 2:30 a.m. Aug. 9 and stole money from the cash registers,
Detective Sergeant Kevin Van Saders said.
Detectives "reviewed security camera footage and were able to identify [him] with the assistance of the Rochelle Park Police Department, Maywood Police Department, Hasbrouck Heights Police Department, and the Teaneck Police Department," Van Saders said.
Todd — whose criminal history stretches back to 1994 — was arrested at his home with the assistance of the Bergen County Prosecutor's Office and police from Hackensack, Teaneck, Paramus and Rochelle Park.
---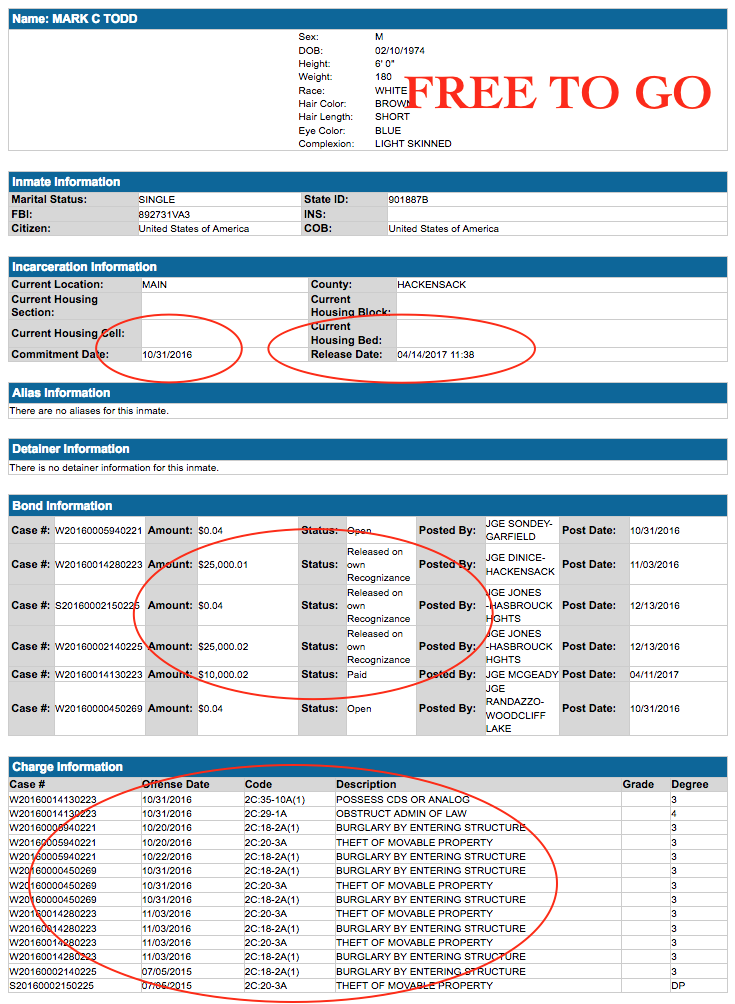 ---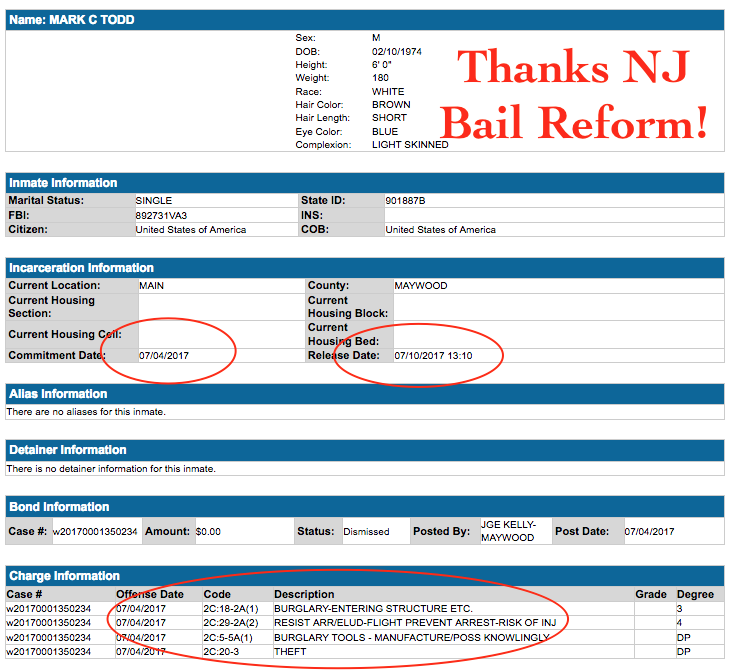 ---
You've been LIED to New Jersey…NJ Bail Reform is RECKLESS, DANGEROUS, and YOU are PAYING for it.
Defendants are presumed innocent until proven guilty in a court of law.
---
https://www.usbailreform.com/fixing-new-jerseys-failing-bail-reform-without-reinventing-wheel-take-action/