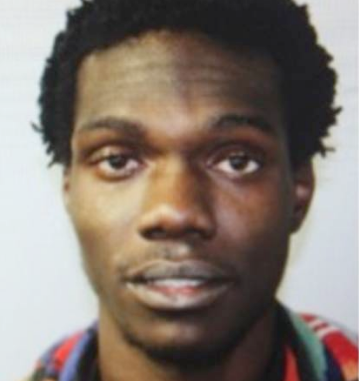 Bergen County, NJ – Darian Perry, 23, was arrested after a disturbance was reported at a local 7-11 store that led to an officer getting punched in the face during a scuffle.
Perry was causing a disturbance at the store when police were called to the scene. After threatening police, Perry punched the officer in the face while struggling with the officers.
Perry was later arrested and charged with aggravated assault on a police officer, resisting arrest, making terroristic threats, disorderly conduct and possession of a controlled dangerous substance
After being taken to the Bergen County Jail, Perry was quickly released and FREE TO GO after the Arnold Foundation's "Pretrial Risk Assessment" tool determined he was not a danger to the community or a flight risk and therefore should not be subject to any accountable release – just a "promise" to appear.
---

---
Demand more accountability for criminal defendants…
---
More "validated pretrial risk assessment" Failures.
New Jersey Bail Reform, Risk Assessments, and Pretrial Release Services…
ZERO Accountability
ZERO Deterrent
ZERO Supervision
ZERO concern for victims
ZERO Bail…just a "pinky promise" to return
Bail Reform – Dangerous, Reckless, and a Taxpayer Burden
---
RELATED:
(reported by New Milford Patch – Jan 18 2018)
A local man assaulted a police officer at a 7-Eleven convenience store early Thursday morning, authorities said.
Darian Perry, 23, of Bergenfield, was arrested after police responded to a call at 7-Eleven at 53 North Washington Ave., in Bergenfield just after 4 a.m. Thursday, said Bergenfield Police Capt. Mustafa Rabboh.
Perry reportedly caused a disturbance and was walking in and out of the business.
Perry threatened Officer James Acito and other people inside the store, Rabboh said.
Perry resisted when Acito tried arresting him and he hit the officer in the face, the captain said. Acito's hand was injured and he received a laceration on his face while struggling with Perry.
---
You're being lied to…
Unaccountable pretrial release is reckless and dangerous – with zero regard for victims or criminal accountability.
Demand more from our legislators…
---
---