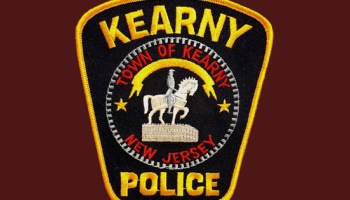 Roneil Bredwood, of Brooklyn, NY, was arrested last week, after a routine traffic stop, for drug possession, possession of stolen credit cards, and possession of phony drivers licenses…now back to New York and after being issued a SUMMONS thanks to NJ Bail Reform.
ZERO Bail – released on a "pinky promise"
Reported from theObserver.com – Mar 1, 2017
A routine traffic stop last week led to the arrest of a man whose car allegedly held not only marijuana but a secret compartment stuffed with phony driver's licenses (and two stolen credit cards). Enough to send the guy to the county jail? Not under New Jersey's new bail reform rules, authorities said.
At 10:30 p.m. on Sunday, Feb. 19, KPD Officers Michael Gontarczuk and Andre Fernandes pulled over a Florida-registered 2002 Toyota that was reportedly swerving in the roadway at Harrison Ave. and the Newark Turnpike. Police said the vehicle documents produced by driver Roneil Bredwood, 26, of Brooklyn, N.Y., included an expired insurance card, and that the car itself was producing the odor of pot.
Allegedly found in the auto were a plastic bag of the drug, "Bob Marley" rolling papers and a bag of tobacco outer leaves. While these, and a half-full bottle of New Amsterdam Apple Vodka, were being recovered, police said, Gontarczuk noticed a loose panel on the steering column, inside of which were 12 fraudulent driver's licenses, a Capital One bank card and a Visa card.
Police said one of the licenses was supposedly from Massachusetts; the rest, New York State. They reportedly bore the names and images of both males and females — but the photos of the male were all the same.
Bredwood received MV summonses for the unsafe lane change, the expired insurance, possession of a CDS in a MV, and the open container of alcohol. Criminally, he was charged with possession of pot/paraphernalia, possession of false government documents, trafficking in personal information pertaining to another, and credit card theft.
He was processed at headquarters, and released on summonses, thanks to bail reform, sources told us. However, considering the amount of false IDs, the KPD said it also notified Homeland Security of the arrest. Apparently, such notification does not yet violate suspects' rights in N.J.
__________
You've been LIED to New Jersey…NJ Bail Reform is RECKLESS, DANGEROUS, and YOU are PAYING for it.
* All Defendants confirmed released by court or own recognizance *