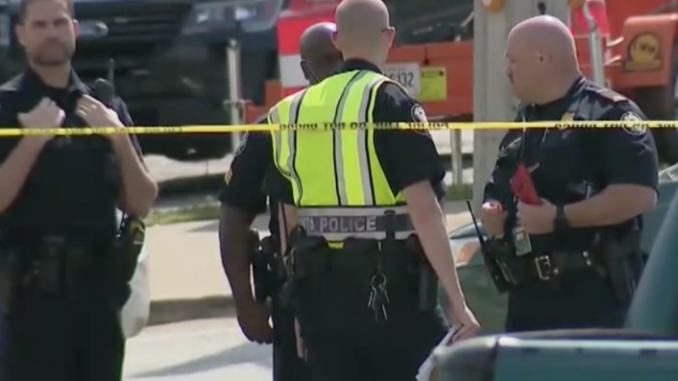 (excerpt from Law Enforcement Today - Mar 28 2019)
ATLANTA, GEORGIA:  Kenneth Gilbert and his father were driving around Atlanta earlier this month when they saw several police officers in an unmarked Atlanta Police S.W.A.T. vehicle. Unprovoked, and with no warning, Gilbert pointed a firearm at the officers and discharged his weapon, striking the vehicle.  Following a brief exchange, Gilbert was taken into custody and charged with 'assault with a deadly weapon.'
The case went before a Fulton County part-time magistrate, Hannah Chung, where Gilbert's attorney requested his client be released on a signature bond (no cash bond).  Astonishingly, an assistant for D.A. Paul Howard informed Judge Chung that she would grant the request.  Thus, a few papers were signed and the shooter was released back into the community.
Fulton County D.A. Paul Howard was contacted for comment, but declined, choosing instead to release the following statement.  "I refuse to get in a back and forth with police officers.  My preference is that officers follow their chains of supervisory command."  The case is currently under investigation by the Georgia Bureau of Investigations.
Think about this for a moment.  Here, we have an individual who specifically targeted police officers, discharged a firearm with dozens of other innocent people around, and ultimately pierced a police vehicle with a bullet– and he is walking around our communities as a free man.  Right now.  I'm sure a lot of you are probably thinking the same thing.  If the courts fail to take something like this serious, what's next?  Where does it end?  It certainly feels like a slap in the face for law enforcement and the justice system across the country.