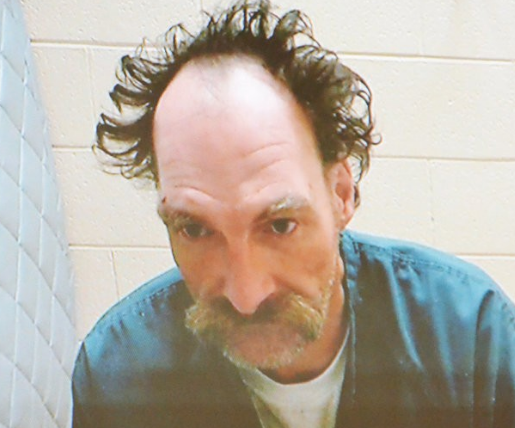 Eugene Lapo, 53, of Newark, was arrested after throwing a beer at a cop and resisting arrest after the cop asked him to dump out the beer and turn down loud music.
Lapo, who appeared to be intoxicated, ran away and then assaulted the cops attempting to arrest him once they caught up to Lapo.
Despite prosecutors filing for preventative detention, Lapo was released and FREE TO GO under NJ Bail Reform after the Arnold Foundation's "Pretrial Risk Assessment" tool determined that he was not a danger to the community or a flight risk and therefore should not be subject to any accountable release – just a "promise" to appear.
---
More "validated pretrial risk assessment" Failures.
New Jersey Bail Reform, Risk Assessments, and Pretrial Release Services…
ZERO Accountability
ZERO Deterrent
ZERO Supervision
ZERO concern for victims
ZERO Bail…just a 

"pinky promise"

 to return
Bail Reform – Dangerous, Reckless, and a Taxpayer Burden
---

---
(reported by NJ.com – Aug 23 2017)
A 53-year-old Newark man who appeared intoxicated was arrested after throwing beer at a police officer in Union City, authorities said. 
Following the Aug. 14 incident in Union City, Eugene Lapo, of 16th Street, was charged with aggravated assault on a police officer, resisting arrest, obstructing a government function and purposely causing public alarm, the criminal complaint says.
A police officer said he found Lapo drinking a beer and blasting music and asked him to lower the music and dump the beer, but he started yelling in the middle of the street. The officer repeated the command several times before Lapo threw beer on the officer's legs and ran away, the complaint says.
When the officer caught up to Lapo he resisted being handcuffed and pushed the officers, according to the complaint, which adds that Lapo appeared to be intoxicated.
---
You've been LIED to New Jersey…NJ Bail Reform is RECKLESS, DANGEROUS, and YOU are PAYING for it.
Defendants are presumed innocent until proven guilty in a court of law.
---