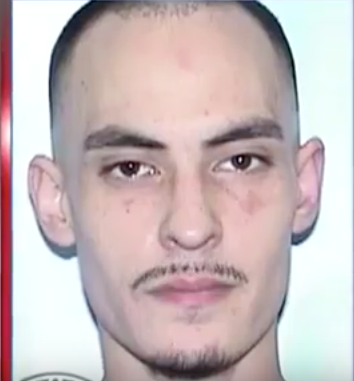 The revolving door of "catch and release" continues in New Mexico after a suspect crashes a stolen car just hours after he was FREE TO GO on burglary under Bail Reform.
Albuquerque, NM – Jeremy Pitts, 28, was released and FREE TO GO on burglary charges under New Mexico Bail Reform after the Arnold Foundation's "Pretrial Risk Assessment" tool determined that he was not a danger to the community or a flight risk and therefore should not be subject to any accountable release – just a "promise" to appear.
Hours later, Pitts was arrested in a stolen car after a police chase that ended with Pitts crashing the vehicle in a fence at Prospect and Commercial Street.
The release is the result of newly enacted Supreme Court guidelines orchestrated by Chief Justice Daniels that virtually eliminates accountable pretrial release and bail.
---
New Mexico Bail Reform, Risk Assessments, and Pretrial Services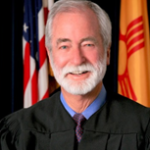 ZERO Accountability
ZERO Deterrent
ZERO Supervision
ZERO concern for victims
ZERO Bail…just a 

"pinky promise" 

to return
Bail Reform – Dangerous, Reckless, and a Taxpayer Burden
---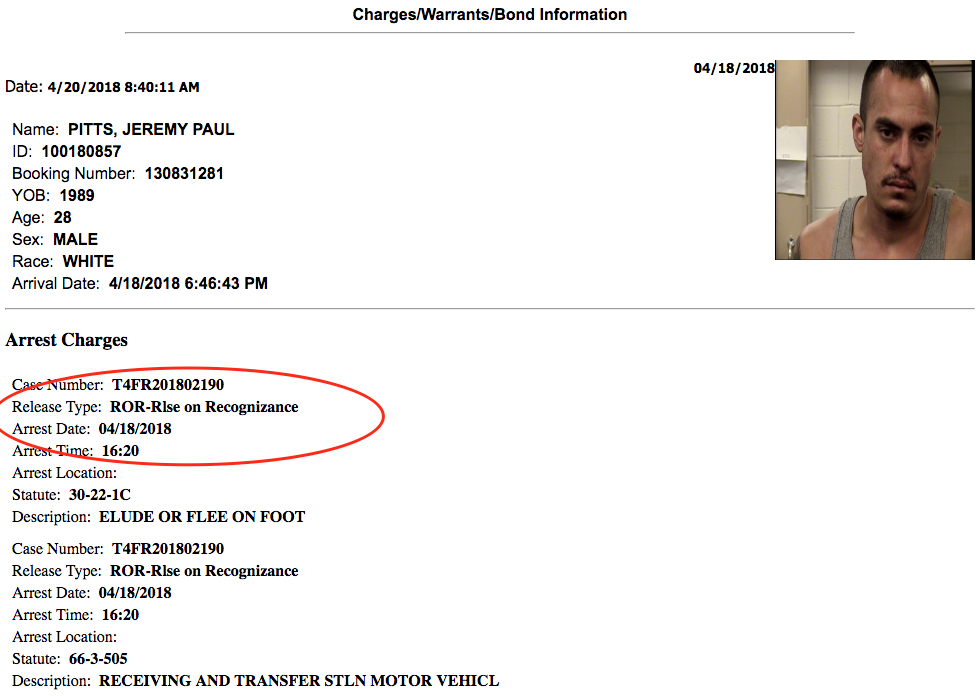 ---
RELATED:
(reported by KOB4 – April 19 2018)
New Mexico State Police say they arrested an auto theft suspect mere hours after he was released from jail on burglary charges.
NMSP Lt. Elizabeth Armijo said officers caught 28-year-old Jeremy Pitts in a stolen vehicle around 9:30 a.m. Wednesday near Menaul and University boulevards, but he fled and eventually crashed into a fence at Prospect Avenue and Commercial Street.
Armijo said Pitts then went into tire shop but officers pointed him out. According to police, Pitt told them he was released from jail around 4 a.m. Two hours later, the vehicle was reported stolen.
---
You've been lied to New Mexico…
Bail Reform is reckless and dangerous – with zero regard for victims or criminal accountability.
Demand more from our legislators…
---
---
New Mexico Governor Susana Martinez Warns Utah