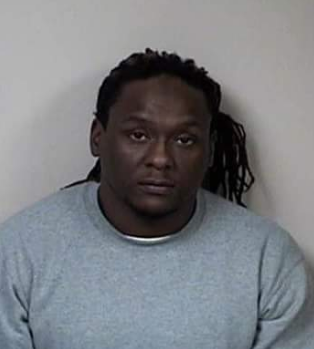 Kevin Moulden, of Egg Harbor Township, was charged after investigators discovered 11 pounds of marijuana in the trunk of a car he and another occupant were driving.
According to the Hamilton Township Police Department's facebook post, Moulden
"was previously arrested by our agency in May, 2010 following the execution of a search warrant at his residence. As a result of that investigation, Moulden was charged with multiple weapons offenses and distribution of heroin, after three (3) handguns and a quantity of heroin were located in his residence. Moulden also has a pending court case related to an investigation in July of 2016, when he was in possession of approximately 10 pounds of marijuana."
Moulden later turned himself in after an arrest warrant was issued – and was quickly released and FREE TO GO under NJ Bail Reform after the Arnold Foundation's "Pretrial Risk Assessment" tool determined he was not a danger to the community or a flight risk and therefore should not be subject to any accountable release – just a "promise" to appear.
Demand more accountability for criminal defendants…
Email legislators below…
---
More "validated pretrial risk assessment" Failures.
New Jersey Bail Reform, Risk Assessments, and Pretrial Release Services…
ZERO Accountability
ZERO Deterrent
ZERO Supervision
ZERO concern for victims
ZERO Bail…just a "pinky promise" to return
Bail Reform – Dangerous, Reckless, and a Taxpayer Burden
---