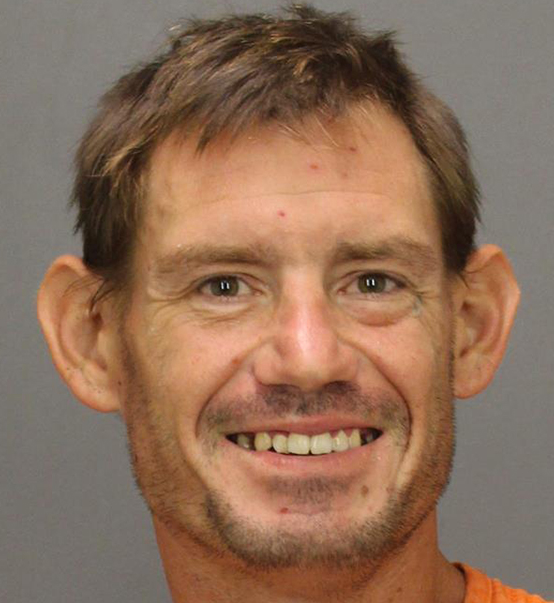 Troy D. Wyatt, 41, of Mullica Hill, was arrested for burglarizing the Franklinville VFW Post 2071 – charged with breaking open several game machines and an ATM for money and looting a large amount of liquor – now FREE TO GO on a "pinky promise" under NJ Bail Reform guidelines.
Another "validated pretrial risk assessment" Failure

.
New Jersey Bail Reform, Risk Assessments, and Pretrial Services…
ZERO Accountability
ZERO Deterrent
ZERO Supervision
ZERO Bail…just a "pinky promise" to return
Dangerous, Reckless, and a Taxpayer Burden
---

---
VFW Post's customer came back to steal cash, liquor, police say
(incident report by NJ.com – May 4 2017)
Authorities have charged a Mullica Hill man with stealing liquor and cash from a VFW post.
Franklin Township Police responded to VFW Post 2071 on Delsea Drive last Friday for a report of a burglary.
The burglar pried open a rear door to enter the establishment and ransacked the bar area, breaking open several game machines and an ATM to steal cash, police said. In addition to money, a large amount of liquor was stolen.
Police identified Troy D. Wyatt, 41, as their suspect. He was a customer in the bar earlier that day and returned after closing to burglarize the place, police said.
He was charged with burglary, theft and criminal mischief, and a warrant was issued for his arrest.
Officers caught up with Wyatt on Wednesday morning when Elk Township Police responded to a report of a suspicious man in the area of Whig Lane and Aura roads. Wyatt was nabbed and turned over to Franklin police on the warrant.
---
New Jersey – Sign the Petition to REPEAL & REPLACE the Dangerous NJ Criminal Justice Reform Act (Bail Reform)