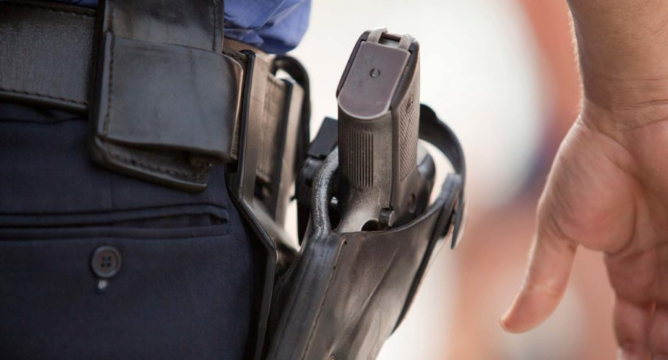 Mark Howard, 21, of Newark, struggled with a Fair Lawn cop, who was attempting to arrest Howard, and tried to grab his gun, spit on him, and violently struggled with the officer during the arrest.
Howard was arrested for a variety of charges including two counts of resisting arrest and aggravated assault, burglary, theft, possession of burglary tools, criminal mischief, possession of forged documents and throwing bodily fluids at a law enforcement officer. Howard was also charged for a parole violation.
Howard was released and FREE TO GO under NJ Bail Reform after the Arnold Foundation's "Pretrial Risk Assessment" tool determined that he was not a danger to the community or a flight risk and therefore should not be subject to any accountable release – just a "promise" to appear.
---
More "validated pretrial risk assessment" Failures.
New Jersey Bail Reform, Risk Assessments, and Pretrial Release Services…
ZERO Accountability
ZERO Deterrent
ZERO Supervision
ZERO concern for victims
ZERO Bail…just a 

"pinky promise"

 to return
Bail Reform – Dangerous, Reckless, and a Taxpayer Burden
---
(reported by Fair Lawn Patch – Aug 24 2017)
A man charged with burglary wrestled with police officers, tried to grab their guns and spit on them early Tuesday morning, authorities.
Officer Tiller Uriate was on patrol when he was a suspicious man walking near Bellair Avenue and 15th Street at 3:27 a.m. Tuesday, Sgt. Sean Macys said in a news release.
Another police officer arrived as backup and they determined that the man, Mark Howard, of Newark, had stolen property and burglar tools on him, Macys said. Uriate tried to arrest Howard, but he pulled away and tried to flee.
A struggle ensued and Howard tried multiple times to grab the officers' gun belts; other officers arrived and helped place Howard under arrest, Macys said.
Police determined that Howard entered a vehicle on 17th Street and took a wallet, the sergeant said. Howard spit on officers at the scene and at police headquarters, he said
---
You've been LIED to New Jersey…NJ Bail Reform is RECKLESS, DANGEROUS, and YOU are PAYING for it.
Defendants are presumed innocent until proven guilty in a court of law.
---
Ridgewood, NJ – Ex-con FREE TO GO for 3rd time this year on drug related charges under NJ Bail Reform