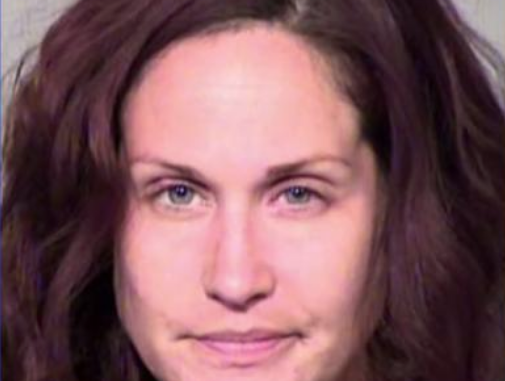 Woman charged in animal cruelty case a no-show after Judge Nan Nash releases for free…
New Mexico Judge Nan Nash is apparently not a big fan of accountability or animals – or perhaps both – considering she let a woman charged with extreme animal cruelty be released for free under NM Bail Reform…and now the defendant is nowhere to be found.
Albuquerque, NM – Sara Mauter was arrested back in April in connection with an awful case of animal cruelty. Mauter, who was hired to transport five dogs to the owner's new home instead left the animals abandoned in an SUV on the side of the road.
According to video survellance, Mauter abandoned the dogs in the car with the windows rolled up.  The dogs were found dead.
Mauter was later arrested in Phoenix and transported back to New Mexico to face the charges.  Depsite the objection from the prosecutor during a detention hearing, Judge Nan Nash released Mauter and she was FREE TO GO under New Mexico Bail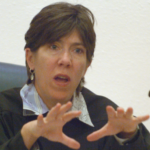 Reform after the Arnold Foundation's "Pretrial Risk Assessment" tool determined that she was not a danger to the community or a flight risk and therefore should not be subject to any accountable release – just a "promise" to appear.
Of course, Mauter failed to appear at her scheduled court appearance – and now she is nowhere to be found.
The release is the result of newly enacted Supreme Court guidelines orchestrated by Chief Justice Daniels that virtually eliminates accountable pretrial release and bail.
---
New Mexico Bail Reform, Risk Assessments, and Pretrial Services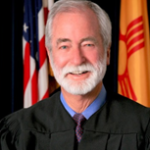 ZERO Accountability
ZERO Deterrent
ZERO Supervision
ZERO concern for victims
ZERO Bail…just a 

"pinky promise"

 to return
Bail Reform – Dangerous, Reckless, and a Taxpayer Burden
---
---
RELATED:
(KOB 4 – May 21 2018)
ALBUQUERQUE, N.M. — The woman at the center of an extreme case of animal cruelty was supposed to be arraigned Monday, but she did not show up for her court appearance.
According to authorities, Sara Mauter was hired to transport five dogs to the owner's new home in Texas back in April. Mauter allegedly never made it that far. Instead, police say surveillance video shows Mauter abandoning the SUV with those dogs inside and the windows rolled up.
The dogs were found dead hours later.
Mauter was nowhere to be found until she was arrested in the Phoenix area several days later. Mauter was brought back to Albuquerque to face charges, but she didn't have to stay in jail because a judge denied a request to hold her until her trial.
She was expected to show up for her arraignment Monday morning, but she did not appear. She faces six counts of extreme animal cruelty.
Judge Alisa Hart issued a warrant for failure to appear.
---
You've been lied to New Mexico…
Bail Reform is reckless and dangerous – with zero regard for victims or criminal accountability.
Demand more from our legislators…
---