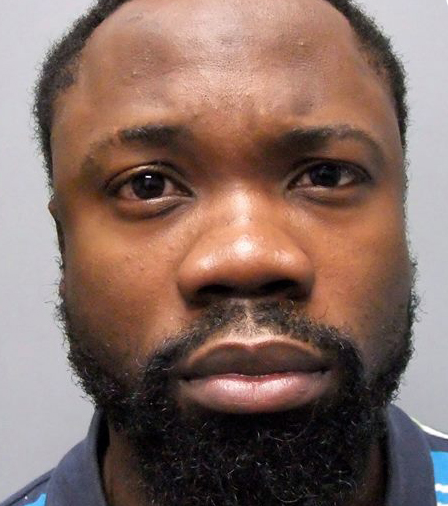 Andrew Ferguson, 31, of Philadelphia, was arrested – after an investigation that lasted several months – for impersonating a law enforcement officer, theft, forgery, and obstruction by providing false information to police…now FREE TO GO back to Philly thanks to NJ Bail Reform.
ZERO Accountability
ZERO Supervision
ZERO Bail…just a "pinky promise" to return
---

---
(reported by NJ.com – Apr 20 2017)
After several months of investigating unpaid invoices signed by a man claiming to be a chief of police in New Jersey, East Greenwich Township Police have arrested a Philadelphia man on multiple criminal charges.
In February, a local business reported a theft which resulted in several thousand dollars worth of traffic control equipment being taken. During the investigation, officers determined that the suspect, then unknown, has posed as a New Jersey police chief in a plan to get the equipment without paying.
The suspect, identified as 31-year-old Andrew L. Fergusson, allegedly forged the signature the officer on several invoices. Police said that when none of the invoices were paid, the investigation began.
Fergusson was finally located by police in Edgewater Park and was arrested on April 18. Fergusson was charged with theft of moveable property, forgery, impersonating a law enforcement officer and obstruction by providing false information to law enforcement.
---
You've been LIED to New Jersey…NJ Bail Reform is RECKLESS, DANGEROUS, and YOU are PAYING for it.
Defendants are presumed innocent until proven guilty in a court of law.
---