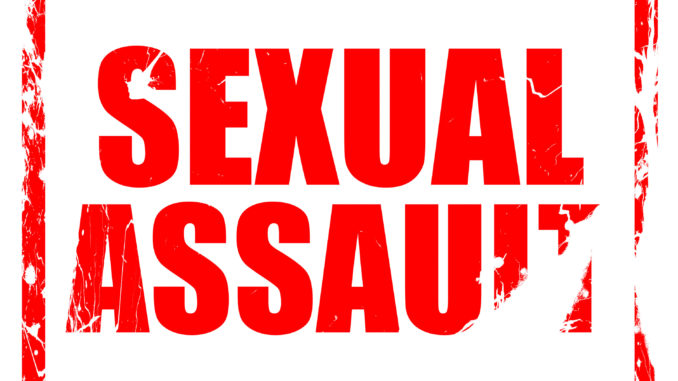 DeAngelo Gonzalez, 35, was charged with 1st degree aggravated sexual assault, endangering-sexual conduct with a child, and aggravated criminal sexual contact of a 13-year-old child.
Investigators arrested Gonzalez after an investigation that began in August for "inappropriate sexual contact" with the child.
Gonzalez was later released unaccountable and FREE TO GO under NJ Bail Reform after the Arnold Foundation's "Pretrial Risk Assessment" tool determined he was not a danger to the community or a flight risk and therefore should not be subject to any accountable release – just a "promise" to appear.
Demand more accountability for criminal defendants…
---
More "validated pretrial risk assessment" Failures.
New Jersey Bail Reform, Risk Assessments, and Pretrial Release Services…
ZERO Accountability
ZERO Deterrent
ZERO Supervision
ZERO concern for victims
ZERO Bail…just a "pinky promise" to return
Bail Reform – Dangerous, Reckless, and a Taxpayer Burden
---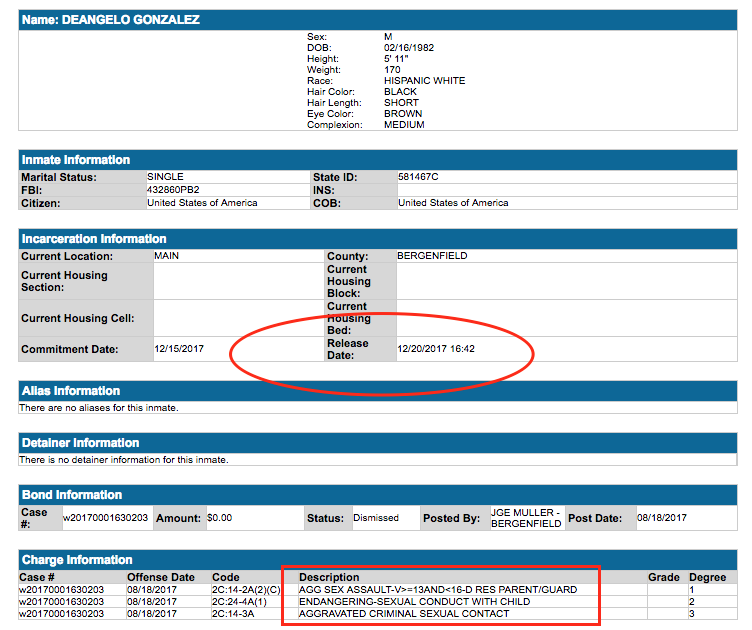 ---
RELATED:
(reported by NorthJersey.com – Dec 18 2017)
DeAngelo Gonzalez, a Bergenfield resident, was charged Friday with aggravated sexual assault of a 13-year-old, according to the Bergen County Prosecutor's Office.
Police had been investigating Gonzalez, 35, after receiving information in August that he had engaged in "inappropriate sexual contact" with the child, the Prosecutor's Office stated in a release.
Gonzalez made his first appearance in Superior Court on Saturday.
There was no information provided as to whether Gonzalez knew or how he came in contact with the teenager.
---
You're being lied to…
Unaccountable pretrial release is reckless and dangerous – with zero regard for victims or criminal accountability.
Demand more from our legislators…
---
---