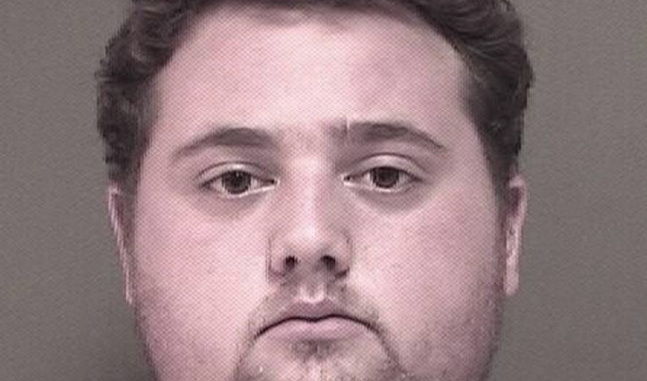 A Brick NJ man has been charged with distribution of child pornography – now FREE TO GO under NJ Bail Reform
---
Brick, NJ – David Courtney, 18, was arrested and charged with third-degree possession of child pornography after Canadian authorities alerted Ocean County, NJ authorities of their investigation – which led back to Courtney. Courtney is accused of being the source of the images that were shared online.
Courtney was later released and FREE TO GO thanks to NJ Bail Reform after the Arnold Foundation's "Pretrial Risk Assessment" tool determined he was not a danger to the community or a flight risk and therefore should not be subject to any accountable release – just a "promise" to appear.
The release is yet another example of the thousands of unaccountable and FREE TO GO pretrial releases of those criminally charged under the NJ Bail Reform Act.
BRICK, NJ — An 18-year-old from Brick Township has been charged with possessing child pornography in an investigation authorities said has ties to Canada.

David Michael Courtney, 18, of Brick, was arrested Wednesday and charged with third-degree possession of child pornography, according to a joint news release from Ocean County Prosecutor Joseph D. Coronato and Brick Township Police Chief James Riccio.

Al Della Fave, spokesman for the prosecutor's office, said Courtney had been identifed as sharing child pornography as a result of proactive internet monitoring by the High Tech Crime unit of the prosecutor's office when the Royal Canadian Mounted Police alerted the federal Immigration and Customs Enforcement's Homeland Security Investigations that a group was identified as sharing child pornography that had ties to Ocean County. The investigation into the referral from Canadian authorities revealed the direct connection to the active prosecutor's office investigation into Courtney, who was accused of being the source of images orginating from Ocean County, he said.
---
More "validated pretrial risk assessment" Failures.
New Jersey Bail Reform, Risk Assessments, and Pretrial Release Services…
ZERO Accountability
ZERO Deterrent
ZERO Supervision
ZERO concern for victims
ZERO Bail…just a "pinky promise" to return
Bail Reform – Dangerous, Reckless, and a Taxpayer Burden
---

---
Demand more accountability for criminal defendants…
---