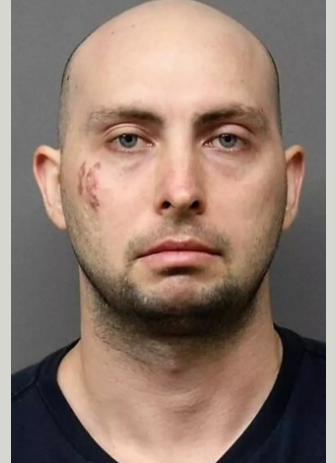 John Mielec, 32, was arrested and charged with possession of nearly a 1/2 pound of cocaine during a traffic stop conducted by the Bergen County prosecutors office.
Mielec was released and FREE TO GO under NJ Bail Reform after the Arnold Foundation's "Pretrial Risk Assessment" tool determined that he was not a danger to the community or a flight risk and therefore should not be subject to any accountable release – just a "promise" to appear.
---
More "validated pretrial risk assessment" Failures.
New Jersey Bail Reform, Risk Assessments, and Pretrial Release Services…
ZERO Accountability
ZERO Deterrent
ZERO Supervision
ZERO concern for victims
ZERO Bail…just a 

"pinky promise"

 to return
Bail Reform – Dangerous, Reckless, and a Taxpayer Burden
---
(reported by Jerry DeMarco of the Daily Voice)
Nearly a half-pound of cocaine was seized by Bergen County prosecutor's detectives after they stopped an unemployed Clifton man accused of dealing drugs in Garfield.
John Mielec, 32, had the cocaine and eight hash oil pens when his vehicle was stopped in Garfield on Thursday, Bergen County Prosecutor Gurbir S. Grewal said.
Detectives were investigating a tip that Mielec was selling drugs in Bergen and Passaic counties, the prosecutor said.
Mielec was released pending an Aug. 30 detention hearing on drug charges in Central Judicial Processing Court in Hackensack, under New Jersey's 2017 Bail Reform & Speedy Trial law.
---
You've been LIED to New Jersey…NJ Bail Reform is RECKLESS, DANGEROUS, and YOU are PAYING for it.
Defendants are presumed innocent until proven guilty in a court of law.
---
(VIDEO) New Brunswick, NJ – PBA appalled over "pinky promise" release of woman who attacked Old Bridge Cop