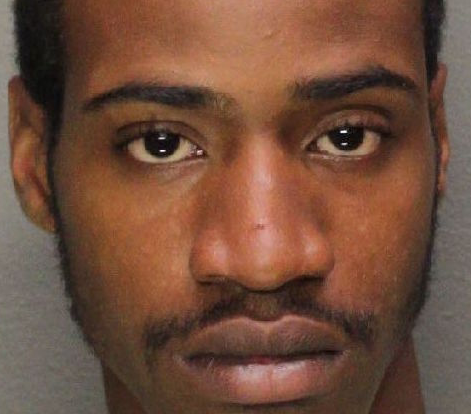 Tywan McClendon, 20, of Newark, was charged with carrying a loaded handgun and crack cocaine in the city's Vailsburg section – now released and FREE TO GO under NJ Bail Reform after the "Pretrial Risk Assessment" tool determined that he was not a danger to the community or a flight risk and therefore should not be subject to any accountable release – just a "promise" to appear.
---
Another "validated pretrial risk assessment" Failure.
New Jersey Bail Reform, Risk Assessments, and Pretrial Release Services…
ZERO Accountability
ZERO Deterrent
ZERO Supervision
ZERO concern for victims
ZERO Bail…just a 

"pinky promise"

 to return
Bail Reform – Dangerous, Reckless, and a Taxpayer Burden
---

---
(reported by NJ.com – May 24 2017)
A 20-year-old Newark man faces charges after Essex County Sheriff's detectives found him carrying a loaded handgun and crack cocaine in the city's Vailsburg section Tuesday, authorities said.
Narcotics officers were watching near West End Avenue and Howell Place in response to complaints about "open-air drug trafficking" in the area, according to Sheriff Armando Fontoura.
Officers spotted Tywan McClendon loitering at the intersection and continuously adjust an item in his waistband that police suspected was a weapon, the sheriff said in a statement. McClendon also exchanged an item for cash with a passerby.
As sheriff's officers went to investigate, McClendon immediately put up his hands and told authorities "I got a ratchet on me," using a common slang term for a gun, Fontoura added.
Officers seized a .38-caliber Taurus handgun, loaded with hollow point rounds, 18 vials of crack cocaine and $9, according to the sheriff. McClendon was charged with drug distribution and weapons-related offenses.  
---
You've been LIED to New Jersey…NJ Bail Reform is RECKLESS, DANGEROUS, and YOU are PAYING for it.
Defendants are presumed innocent until proven guilty in a court of law.
---
Palisades Park, NJ – Man charged with stalking, breaking into woman's home to get in bed with her FREE TO GO under NJ Bail Reform